An angle or L-bracket is a type of metal hook that stabilizes the structure and Angle Iron has many applications for home repairmen
Marketing in Middle East Steel and Metals Market
If you want to trade in the Middle East Steel and Metals Market, please join in Anbar Asia. Your order will be shown here, so the traders of Middle East contact you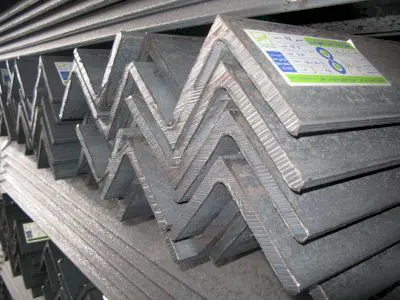 This hook is installed inside or on the edge of beams and surfaces that cannot withstand the desired load capacity. The Steel angle is usually made of galvanized steel because it is corrosion resistant and has high tensile strength.
However, the angle is not only used to support the weight of the structure. It is one of the building blocks that can definitely be seen in many objects at work or at home. Of course, this type of angle is not made of galvanized steel because it will often be used for decoration.
Angle and its other applications
The angle is designed in such a way that it has a very high stability and can withstand a lot of pressure and weight. The steel angle is usually produced in the form of L (90 degrees) and is used as a frame or to make furniture, load-bearing structures, walls and shelves.
When making furniture, chairs and tables, a metal steel angle is used as the initial structure and covered with other materials to produce the final product. In this case, the strength and stability of the product will increase in a way that will be suitable for various uses.
Using angles to make dishes, walls, and shelves makes the whole structure more stable.
The angle does not bend or break easily and strengthens the structure in two ways. Angles are very easy to work with and for more stability of the structure, the angles can be connected by welding or bolts.
The thickness of metal angles is determined based on the project and the intended application. Small angles are used when the pressure and weight on the structure is very low; Thicker angles are also used to build walls and beams that support buildings.
The angle is in the category of building metals. Steel and metal are commonly used to repair parts that require high strength and relatively low weight. Steel angles are produced in different sizes and lengths. The L-shape gives it two vertical and horizontal surfaces like a steel angle and increases the strength of the product in both directions.
These metal parts are used to repair various structural components. For example, angular connection to metal frames increases the strength of the frame. Drill a steel angle to attach the steel angle to the wood. A steel angle is also used to build a fence. In most cases, the steel angles are welded together to prepare the frame needed to install the fence material.
This method can also be used to build the frameworks needed to hold signs or pieces of art. In this case, an almost rough frame is obtained, which is easily painted.