WHAT SERVICES ARE WE PROVIDING?
Anbar is the name of a city in west of Iraq. Anbar Asia Company was established in 2005 in Tbilisi, Georgia. We will spare no effort to further improve our services to satisfy our dear traders.
List of merchants doing business in Middle East countries
Middle Eastern buyers, sellers, importers and exporters
Email
Phone
Country
Reg. date
s...0@...com
009...654
Afghanistan
2022-10-19
x...3@...com
009...818
Yemen
2022-04-08
g...6@...com
009...733
Turkey
2022-11-24
k...1@...com
098...906
United Arab Emirates
2022-12-06
n...2@...com
009...200
Yemen
2023-02-03
m...m@...com
009...495
Afghanistan
2022-10-04
p...i@...com
+90...431
Turkey
2023-01-09
A...a@...com
+20...583
Egypt
2022-11-08
m...i@...com
+98...145
United Arab Emirates
2022-06-14
g...y@...com
772...932
Yemen
2022-05-24
e...2@...com
091...185
United Arab Emirates
2022-11-02
b...d@...com
774...204
Yemen
2022-11-01
h...7@...com
002...333
Egypt
2023-02-01
t...t@...com
+92...723
Pakistan
2022-08-23
z...s@...com
+96...129
Yemen
2022-05-17
M...t@...com
925...205
Oman
2023-01-11
M...i@...com
009...083
Turkey
2023-01-13
r...5@...com
774...993
Yemen
2022-06-03
m...i@...com
009...884
Lebanon
2023-01-22
A...m@...com
009...007
Yemen
2022-09-15
h...2@...com
009...228
Iraq
2022-05-24
m...5@...com
009...225
United Arab Emirates
2022-11-03
m...5@...com
770...402
Yemen
2022-10-19
o...r@...com
+96...223
Yemen
2023-02-06
S...9@...coM
565...201
Saudi Arabia
2023-01-12
...
...
...
...
...
...
...
...
Only site users can see contact details
Please sign up to see complete contacts information
Marketing in West Asian and Middle Eastern countries
If you want to trade in the market of Middle East, please join in Anbar Asia. Your order will be shown here, so the traders of Middle East contact you
Why the name Anbar?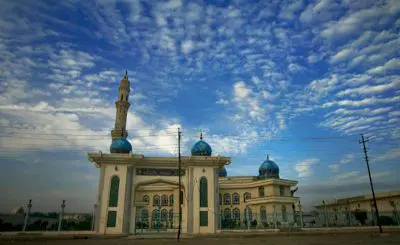 Anbar is the name of a city in west of Iraq. According to Arab historians its establishment attributed to Nebuchadnezzar. Many historians consider Anbar the second most important city of the Persian Empire after Ctesiphon, in western Persia (ancient Iran). Anbar was of great commercial importance.
We talk About Anbar website and Iraq is a rich country in minerals resources, during the ancient Persian Empire, it was so named because it was the arsenal and warehouse of the Sassanid imperial army.
The city was called Anbar because it contained the livelihood deficit of the Achaemenid Empire. In the time of the Sassanid Empire, the Christians of Anbar were so powerful that a great Jacobite bishop was stationed there, and it was also one of the great centers of the Jews.
Who are we and what do we do?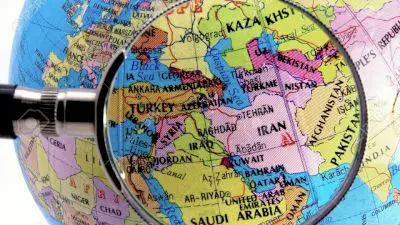 By the expansion of international trade between countries, the complexity of commercial relations has also increased and requires specialized knowledge and experience. Lack of familiarity with business practices can be very risky for companies and organizations.
All About Anbar Asia Company:
One safe way to enjoy the benefits of international trade is to use commercial service companies. Commercial service companies have been established so that traders can export or import their desired goods. Anbar Asia Company was established in 2005 in Tbilisi, Georgia.
What are the benefits of working with us?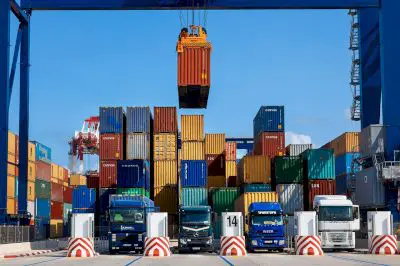 Reducing the time of legal clearance and customs processes:
Most of the time a trader needs to import a product is spent on customs Affairs. Many merchants prefer to hire a representative to carry out administrative procedures or clear their goods with the help of commercial service companies. Doing so will allow the dealer to clear his goods in much less time.
Completion of customs declarations:
In order for a goods to be cleared through customs, first the owner of the goods must introduce his goods to the customs and then if there is no problem with the declared goods, it`s number and value, are in accordance with the declaration, the customs officials issue a clearance licence for the merchant.

The customs declaration must be prepared by the owner of the goods, his legal representative or the customs broker. The owner of the goods can do this personally, but most merchants prefer to assign this process to a commercial service companies to save time.
Calculating shipping costs:
The choice of shipping method and shipping company has a great impact on the final expenses of the product. Commercial service companies, due to extent of their own business relationships, have the ability to announce the prices of various methods of transportation by sea, air, land and rail, also can help the merchant in choosing the method that has the lowest price.
Calculation of customs fees:
Different products also have different customs tariffs. With the guidance of a commercial services company, you can get informed of the customs costs of the products you want.
Source Finding:
Source finding means providing the supplies needed by traders around the world. In sourcing, the dealer announces his desired product in detail to a commercial service company and the company searches for the desired product in the domestic and foreign markets then inform the merchant about it`s availability.
Obtaining the necessary licenses to import goods to different countries:
Importing some goods into the country, in addition to legal licenses, must be licensed by other organizations such as the Ministry of Health, Standards Organization, Atomic Energy Organization, Roads and Urban Development Organization and others.
Due to the complexity of obtaining licenses, it is better to contact Anbar Asia Commercial Services Company before importing or exporting goods and enjoy the free experts' consultations.
International Express Post:
Sometimes you may have an urgent need for a machinery spare parts or product, you can send international fast mail, in this way, your product will be purchased and sent to you in a minimum of time.
Anbar Asia Commercial Services Company is one of the most well-known companies providing all kinds of commercial services to global traders, the company is ready to cooperate with many well-known companies and merchants all over the world during its activity.
By the use of latest capacities of the day in the field IT merchants has been enabled to receive services with higher speed and quality and to be able to track their shipments urgently.
At Anbar Asia Business Services Company, we are proud to provide a variety of business services, including the following to business
owners and traders all over the world:
goods clearance through Customs
International Express Post
Maritime Transportation
Air transport
Source finding
Export to West Asian countries
Imports from Middle Eastern countries
We will spare no effort to further improve our services to satisfy our dear traders. Want to know more About Anbar Asia?