Supply and demand of iron and monitoring the income of the products are important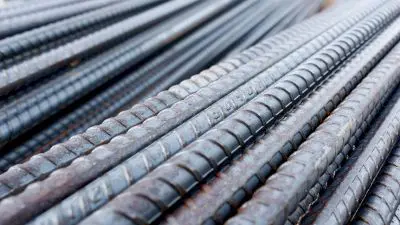 The commodity market in various sectors of agriculture, industry and Petrochemicals has always faced many problems and structural constraints. Most of these problems have been due to the lack of use of new economic tools and the lack of efficient and transparent markets.
In recent years, many efforts have been made to offer industrial, Petrochemical and agricultural products on the commodity exchange. The purpose of creating a commodity exchange was to provide a transparent, efficient and deep market for trading. One of the most important industries that has a significant supply in the commodity exchange is the iron and Steel industry.
An important and significant point about the commodity exchange is the possibility of monitoring the income of the products of listed companies, and other important points in this regard are whether they are exported or whether the products of each company are exclusive or not.
The price of rebars and irons in the commodity exchange is done by the supply and demand of iron in it and in a special framework and under the supervision of the Ministry of Silence. Isfahan Mobarakeh Steel, Isfahan Steel, Khorasan Steel Complex, Iron Industries, Azerbaijan Steel and Iranian Alborz Steel are among the most important companies offering Iran Commodity Exchange in the field of iron and steel.
The supply of steel and iron commodity exchanges includes the supply of all steel sections, including beams, rebars, angles, studs and ingots. The most important advantage of commodity exchange trading over free buying and selling is the ability to follow and monitor it within the framework of the law.