WHAT MINERALS ARE FOUND IN THE MIDDLE EAST?
Scientists have identified over 4000 minerals of the earth's crust. Some minerals can be detected by a little more features than the naked eye. Substances that are formed based on natural processes are called minerals. Providing quality material has a huge impact on your reputation as a trader. Minerals can be identified by their physical properties, such as hardness, color, appearance (luster) and odor.
Minerals importers and exporters contact info in Middle East
Minerals buyers and sellers list in Middle East
Email
Phone
Country
Reg. date
S...n@...com
009...988
Saudi Arabia
2023-02-07
m...i@...com
009...884
Lebanon
2023-01-22
a...2@...com
009...669
Afghanistan
2022-09-18
p...i@...com
+90...431
Turkey
2023-01-09
d...8@...com
776...290
Yemen
2023-01-25
a...2@...com
733...010
Yemen
2023-01-12
a...i@...com
967...959
Yemen
2023-01-16
t...r@...com
010...125
Egypt
2023-01-19
n...2@...com
009...200
Yemen
2023-02-03
S...9@...coM
565...201
Saudi Arabia
2023-01-12
h...7@...com
002...333
Egypt
2023-02-01
a...1@...com
009...800
United Arab Emirates
2022-11-08
g...y@...com
772...932
Yemen
2022-05-24
h...2@...com
009...228
Iraq
2022-05-24
M...i@...com
009...083
Turkey
2023-01-13
H...e@...com
009...022
Yemen
2023-02-04
m...h@...com
733...796
Yemen
2022-05-04
A...3@...com
736...570
Yemen
2022-11-09
m...5@...com
770...402
Yemen
2022-10-19
a...a@...com
009...150
Yemen
2023-02-03
A...a@...com
+20...583
Egypt
2022-11-08
t...8@...com
009...309
United Arab Emirates
2022-12-09
M...t@...com
925...205
Oman
2023-01-11
k...1@...com
098...906
United Arab Emirates
2022-12-06
s...4@...com
096...255
Oman
2022-12-26
...
...
...
...
...
...
...
...
Only site users can see contact details
Please sign up to see complete contacts information
Marketing in Minerals market of Middle East
If you want to trade in the Minerals market of Middle East, please join in Anbar Asia. Your order will be shown here, so the traders of Middle East contact you
What is mineral?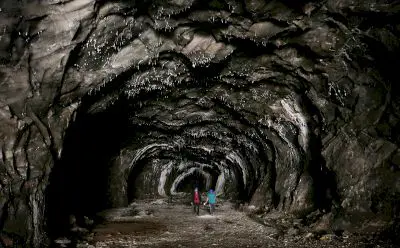 Scientists have identified over 4000 Minerals of the earth's crust, although much of the earth's crust has formed the few of them. Nearly, all foods have salt and salt is nothing but a mineral called halite or sodium chloride. We wear minerals, live with Minerals and on minerals, and admire the beauty of minerals.
Minerals are "crystalline" solids. It is a solid crystal whose atoms are arranged in a regular repeating pattern. Sodium ions combine with chloride ions to form salt (halite). All salt grains in a salt spray have this crystal structure. Minerals have a structure that is not characteristic of living masses. Coal is made from the remains of plants and animals. Is coal a mineral? Coal is classified as a sedimentary rock but is not a mineral.
Minerals are made by natural processes that occur in the ground or on the ground. Diamonds made deep in the earth's crust are minerals, but diamonds made by humans in the laboratory are not. Be careful when buying laboratory-made diamonds as jewelry. Because it may be beautiful, but it is not a diamond and it is not technically a mineral.
Almost all of the Earth's crust (98.5%) is made up of eight elements (oxygen, silicon, aluminum, iron, calcium, sodium, potassium, and magnesium), and these are the elements that make up the largest amount of minerals. All Minerals have their own chemical composition. Silver ores are made up of only silver atoms, and diamonds are made up of only carbon atoms, but most Minerals are made up of chemical compounds. Each mineral has its own chemical formula.
NaCl (also known as halite) is NaCl (sodium chloride). Quartz is made up of two oxygen atoms bonded to a silicon atom, represented by the chemical formula SiO2. In nature, things are seldom as simple inside the laboratory, so it should come as no surprise that some Minerals contain a wide range of chemical compounds. An important example in earth science is olivine, which contains silicon and oxygen, as well as some iron and magnesium (Mg, Fe) 2SiO4.
What are the Characteristics of Minerals?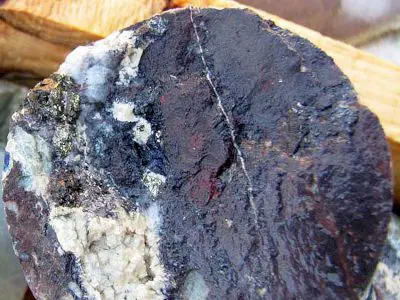 Some Minerals can be detected by a little more features than the naked eye. By doing this, we can examine the physical properties of the mineral. These features include the following:
Color: Mineral color
Streak: The color of the mineral powder (often different from the color of the whole mineral).
Diaphaneity: Transparency
Density: Mass in volume is usually called "specific gravity" (or specific gravity). This density is measured relative to the density of the water reference material.
Foliating: The mineral tends to crack along weak surfaces.
Fracture: The pattern by which a mineral is broken.
Hardness: It presents which Minerals can be scratched. Minerals are everywhere. Scientists have identified more than 4,000 Minerals in the Earth's crust, although most of the Earth's crust is made up of several.
A mineral has the following properties: It must be solid. It must be crystalline, meaning it has a repetitive arrangement of atoms. It should occur naturally. It must have a specific chemical composition.
Minerals Trade in the Middle East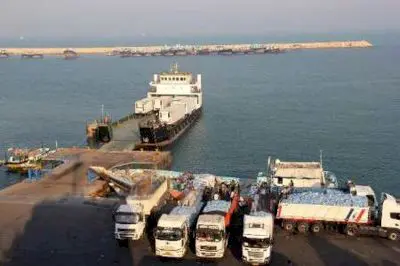 Substances that are formed based on natural processes are called minerals. They are characterized by following the conditions and structures of nature, but organic mines "have the structure, organs and conditions of a living agent" It is also obtained.
Minerals are known as the primary form of matter in nature, which is defined in its natural nature and along with the natural characteristics in the mineral class.
We express the main characteristics of Minerals with a position outside the definition of organic, which is associated with the purity or stability of the material and the homogenized structure in the crystalline form or solid of the resulting materials, and in its specific conditions while maintaining physical distinguishing conditions and identifies the control of homogeneity as an indicator of a substance; the environment in which these materials have reached the community and called mines and the materials that express the properties of matter within these mines are called minerals.
One way to identify Minerals is the absence of a hydrogen carbon bond; if there is hydrogen carbon in the bonding material, we do not call them minerals. Importing and exporting Minerals is one of the most lucrative trades in the world.
Most successful traders and traders in different countries are engaged in exporting and importing minerals. The Middle East is the first and largest producer of Minerals in the world and clearly has a high potential for exports in this area. More than 60 types of Minerals are extracted from tens of thousands of mines in the Middle East, all of which are exportable.
Exports of Minerals include exports of metallic materials such as copper, iron ore, chromium, etc. and non-metallic materials such as silica, barite, coal, etc. The Middle East's mineral exports have been worth hundreds of billions of dollars in recent years, which shows its importance in the Middle East economy.
The macro-policies of the Middle East's countries are based on the development of mineral exports up to one trillion dollars. Of course, you should note that in recent years, the export duties on mineral raw materials have increased.
High Quality Minerals of the Middle East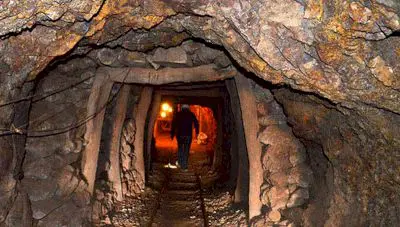 Do not forget, one of the most important steps in the process of exporting Minerals is to provide quality material and analysis in accordance with customer requirements.
In most cases, the customer will ask you to take a sample of the shipment you send to him and announce its analysis from one of the reputable centers or even buy it conditionally and ask you to allow him prepare an analysis of the sample load you send.
Providing quality material has a huge impact on your reputation as a trader. Then the customer announces his desired analysis and asks you to announce the price.
As an exporter, it is necessary for you to identify the appropriate mine or domestic supplier by identifying mines, requesting and reviewing the analysis. Then, from the available materials, announce the best price to the customer.
Identification of Minerals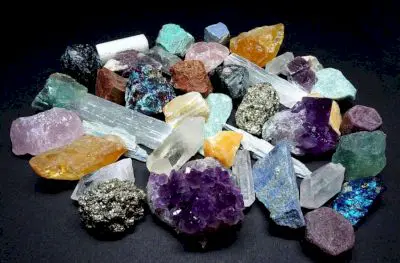 Minerals can be identified by their physical properties, such as hardness, color, appearance (luster) and odor. The most common laboratory method used to identify a mineral is X-ray diffraction (XRD). X-ray diffraction is a technique in which X-ray light is irradiated and observed on a sample and how the light output from the sample bends.
You can identify a Minerals by its appearance and other properties. The definition of a mineral is more limited than you might initially think. For example, the glass is made of sand, which is rich in the mineral quartz. But the glass is not a mineral because it is not crystalline. Instead, glass has a random accumulation of molecules.