Various builders and industries require steel sections in various shapes and Channel beams of two types, light and heavy

Notice: Undefined variable: listTitle1 in /home/anbarasi/domains/anbar.asia/anbar/inc/html/desktop/orderform.php on line 14


Notice: Undefined variable: listHeader in /home/anbarasi/domains/anbar.asia/anbar/inc/html/desktop/orderform.php on line 17

Email
Phone
Country
Reg. date
k...1@...com
098...906
United Arab Emirates
2022-12-06
s...0@...com
009...654
Afghanistan
2022-10-19
b...d@...com
774...204
Yemen
2022-11-01
g...y@...com
772...932
Yemen
2022-05-24
d...8@...com
776...290
Yemen
2023-01-25
m...i@...com
+98...145
United Arab Emirates
2022-06-14
A...3@...vom
+96...974
Yemen
2023-01-05
t...t@...com
+92...723
Pakistan
2022-08-23
h...7@...com
002...333
Egypt
2023-02-01
m...5@...com
770...402
Yemen
2022-10-19
d...n@...com
009...250
Iraq
2023-02-07
n...2@...com
009...200
Yemen
2023-02-03
S...n@...com
009...988
Saudi Arabia
2023-02-07
e...2@...com
091...185
United Arab Emirates
2022-11-02
h...2@...com
009...228
Iraq
2022-05-24
x...3@...com
009...818
Yemen
2022-04-08
s...6@...com
+90...764
Turkey
2023-01-22
a...y@...com
002...023
Egypt
2023-01-19
A...a@...com
+20...583
Egypt
2022-11-08
t...8@...com
009...309
United Arab Emirates
2022-12-09
r...5@...com
774...993
Yemen
2022-06-03
f...c@...com
009...233
Lebanon
2022-09-19
a...2@...com
009...669
Afghanistan
2022-09-18
a...a@...com
009...150
Yemen
2023-02-03
r...y@...com
010...223
Egypt
2022-12-04
...
...
...
...
...
...
...
...
Only site users can see contact details
Please sign up to see complete contacts information
Marketing in %s market of Middle East Steel and Metals Market
If you want to trade in the Middle East Steel and Metals Market, please join in Anbar Asia. Your order will be shown here, so the traders of Middle East contact you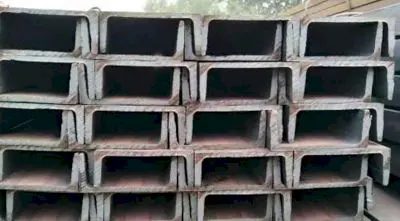 Each of these Steel sections is somehow responsible for one of the construction tasks. Studs are one of these steel sections that are widely used in construction. Its main application is in the construction of trusses, bridges, light steel structures, beams and columns, etc.
This applicable part is produced and offered in different types and prices. Its price depends on many factors, in the continuation of this article, we will first define the studs and their variety, and then we will examine the price of the studs of this steel section.
Channel beam is a U-shaped cross-section profile that is considered as a branch with open cross-section profiles. Normally, studs have two wings that are spaced apart at a certain transverse height.
The basis of naming is the distance of the fins from each other. For example, if the distance between the two wings is 6 cm across, it is called a stud grade 6.
Studs are produced in different types, each of which is used for a specific application. In terms of weight, there are channel beams of two types, light and heavy, which are used for the construction of tall and heavy buildings and stairs and the like, while the light type is used for normal and light purposes.
In another category, studs are divided into two categories: mesh and simple. The difference between these two types of studs is in the way they are rolled. Simple studs are produced only by hot rolling and from Hot rolled sheets and are even galvanized if necessary; but lattice studs are rolled hot and cold in both ways.
Another division intended for studs is divided into two categories: press and fabric. Press studs are custom pressed when needed. Fabric studs are distributed in the market according to factory standards in the same way.