The steel angle gives a lot of strength to the structure
Marketing in Middle East Steel and Metals Market
If you want to trade in the Middle East Steel and Metals Market, please join in Anbar Asia. Your order will be shown here, so the traders of Middle East contact you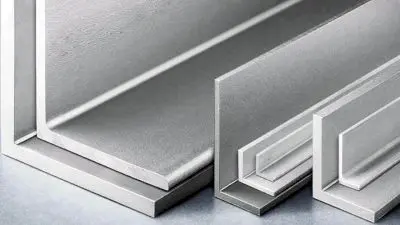 The angle is also used in construction projects. Installing large angles on the wall and puncture gives the door and window the power to carry the weight coming from the upper wall. This method is also used to make wall shelves. Some projects require special angles. Perforated Steel angles are designed so that they can be easily connected to other components of the structure.
Other types of angles include Aluminum angles (to reduce the weight of the structure) and steel or galvanized angles (corrosion resistant). Coated steel angles are also easily painted and give a better look to the project.
Despite its relatively low weight, the steel angle gives a lot of strength to the structure. A drill or welding can be used to connect the steel angle to the structure. With the necessary tools and skills to use the steel angle, these parts can be used in different parts of the organization.