Cold worked steels are typically harder and stronger than standard hot rolled steels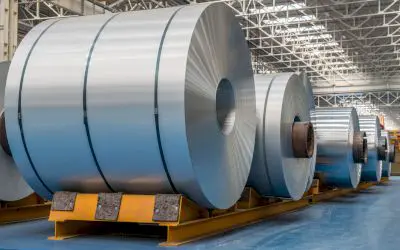 1- Sheet production process
Hot rolled sheet is made during the process of melting metals, the product of which is extracted in the form of rolls. Forms at temperatures above 1000 ° C and is used for large Steel products. Cold rolled sheet is a Metal process that is performed at close to normal temperature (room) using rollers. Reduces the thickness of steel sheets and plates. The hardness of cold rolled steel is higher than that of hot rolled steel.
2- Price of Hot rolled sheet and cold rolled sheet
The price of cold rolled sheet is twice the price of Hot rolled sheet. In order to produce cold rolled sheets, there is a salt and lubrication step to prepare the sheet to enter the cold rolling stage, which in itself increases the price of cold rolled sheets. Polishing, stretching and sanding are also steps that increase the price of cold rolled sheet.
3- Dimensions of cold rolled sheet and Hot rolled sheet
Black sheets are mostly produced and sold in fabric dimensions. The thickness of black sheets is between 15 to 100 mm. Common dimensions and fabric factory in black sheet are: (1000 × 2000) - (1250 × 2500) - (1000 × 6000) - (1500 × 6000) - (2000 × 6000) Oil sheets that are the same sheet Cold rolled sheets are also available in thicknesses of 1000, 1250, 1500 and 2000 mm.
4- Application of metal sheet
Hot rolled sheets are used in the production of larger products. Hot rolled sheets are prepared in rolls and are used to produce cold rolled sheets. Hot rolled sheets have more flexibility than cold rolled sheets due to its lower carbon content.
5- Hot alloy and cold sheet alloy
Hot rolled sheets with black sheets use ST37 alloy. Cold rolled or oiled sheets are divided into three categories according to its alloy:
Ordinary sheets with alloy ST12
Semi-tensile sheets with alloy ST13
Ultra-stretch sheets with alloy ST14