Free market performance is competitive in the public interest and You must complete the purchase request form for each purchase
Marketing in Middle East Steel and Metals Market
If you want to trade in the Middle East Steel and Metals Market, please join in Anbar Asia. Your order will be shown here, so the traders of Middle East contact you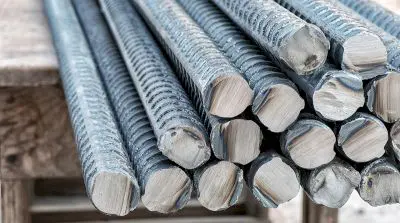 In recent years, there has been a sharp disagreement among economists between the free market and the grammatical market. A free market is a market in which competition is decisive. In this economic model, there is no intervention by the government or any other source. Free market performance is competitive in the public interest. Because in such a market, the success of any economic player is to satisfy consumers more than its competitors.
Of course, this simple statement is often misunderstood. Because the general perception of people who are not fully acquainted with economics is often that in any trade, the high profit for one party is equal to the loss of the other party.
In this form, you specify the complete and accurate specifications of the product together with the manufacturer of the product, the maximum purchase price and. It is noteworthy that items such as metal products such as rebars are sold with special evidence and conditions to prevent the creation of a black market.
This means that if you want to buy rebar, you can buy it by providing a document such as a building permit and after the purchase request, the buyer's broker examines the possibility of purchasing the requested product. Sometimes the brokerage consults with the manufacturer about the supply of goods if necessary.
To make a purchase, you should know that you have to deposit 10% of the amount of rebar purchased to the brokerage account, this is a ten percent guarantee that the buyer will fulfill his obligations and in case of possible crimes, the brokerage can use 10% of it. Slowly Of course, if there is a need to deduct commission in this purchase, they will deduct from this ten percent.
It is important to note that if the product in question is on the export ring, you must deposit 5% of the total value of the ordered product to the brokerage account. (Rebar is one of the products that are also offered in the export hall)
The broker competes with other brokers at the time of offering the goods in the hall according to the customer's request based on the amount, type, weight, number and amount of rebars, and if the goods are sufficient and at a reasonable price (meaning a reasonable price).
The ceiling is the maximum power that the buyer mentions in the form. After the broker has purchased the rebar for the client, he will provide the buyer with the information and details of the transaction, which include the brokerage fee, stock exchange fees and the law, etc., in an announcement in which these items are mentioned.