Type of studs, the grade of studs, and the length of the studs are important to set a price and Studs are divided into two categories: press and fabric
Marketing in Middle East Steel and Metals Market
If you want to trade in the Middle East Steel and Metals Market, please join in Anbar Asia. Your order will be shown here, so the traders of Middle East contact you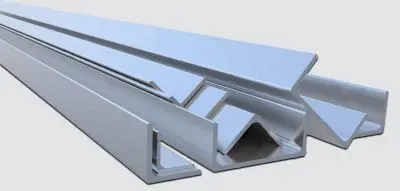 There are many factors that affect the price of studs, including the type of studs, the grade of studs, and the length of the studs. These factors directly affect the price of studs. Other factors such as quality, manufacturing standards, price fluctuations of hardware, etc. can certainly be factors influencing the price of this widely used profile.
The price of studs in the iron center
The price of studs is not a fixed fee and due to fluctuations in the market, its price changes at any time. The price of this profile is determined according to various indicators, the most important of which is the raw price of hardware.
Therefore, for information on the exact price of studs, it is better to consult with the specialists of the Iron Center. They provide consumers with the final price of studs taking into account all the influencing factors.
What does a stud look like? Studs are one of the most widely used U-shaped profiles in the industry, which are used in different types for different applications.
In general, the type of press is produced by the press method and the type of fabric is removed from the production line as a stud from the producing.
Are there different prices for light and heavy studs?
The price of light and heavy studs also differs from each other. Important factories in the field of production of this product can be mentioned as Shakfteh, Faiko and Nab, which have a high level in terms of quality.
Studs are a versatile and versatile profile that greatly influences the construction process. Therefore, engineers in this field must also calculate the price of studs as a part of the total to estimate construction-related prices.