The best and highest quality producer of girder in Western Asia is located in Iran
Marketing in Middle East Steel and Metals Market
If you want to trade in the Middle East Steel and Metals Market, please join in Anbar Asia. Your order will be shown here, so the traders of Middle East contact you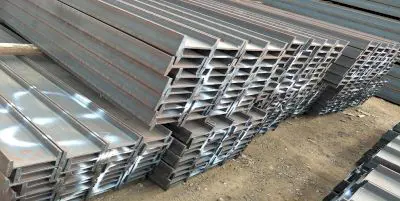 After knowing the appearance, technical specifications and product standards, you should identify the beam factories and check them in terms of price and quality. Currently, the best and highest quality producer of this product is Isfahan Steel Factory and specifications Isfahan Zobahan beam is technically according to the Stahl table, also its production beam has the best quality and the highest weight.
To identify the beam produced in Isfahan, it is necessary to know that this product has a lot of weight and the ESCO logo, which is at a distance It should be noted that some imported products are sold with a lower weight than Isfahan beams and a lower price, but are of lower quality.
What is the best beam available in the market of Middle East?
According to the above, it can be said that currently the best type of beam available in the Isfahan steel beam market is in the standard type and its weight is according to the table and the reason for its high price is also This point: the beams imported from Turkey and Korea are almost similar in weight to the products of Isfahan Steel, but they are cheaper. Also, the products of Yazd, Faiko, Nab and Arian factories are light and cheaper than other products.
If you were offered a lower price in the market to buy Isfahan steel product, you should doubt the authenticity of this product. The first difference between Isfahan steel beam and other beams is the presence of ESCO mark on the wing of this product.