MIDDLE EASTERN PETROCHEMICALS MARKET
The Middle East is one of the most important hubs in the petrochemical industry. our petrochemical industry has many phases of production of crude oil products. production of polymers and granules in our petrochemical is very important. Petrochemicals are chemical products from the processing of oil and gas.
Marketing in Middle East Petrochemicals Market
If you want to trade in the Middle East Petrochemicals Market, please join in Anbar Asia. Your order will be shown here, so the traders of Middle East contact you
Middle Eastern Petrochemical Products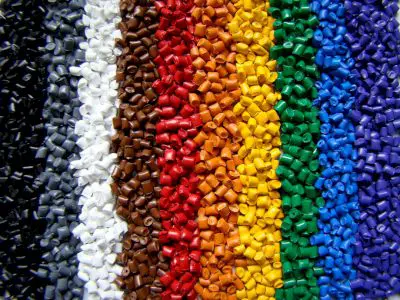 Countries that still use fossil fuels fall into two categories:
Those who have decided to use this fuel
Those who normally just want to sell this fuel.
Middle East is one of the largest fuel resources in the world; a source that even seems somewhat absurd. Of course, this is an exaggeration, and any source of fossil fuels will eventually run out, but how we use this fuel is the most important principle possible.
The Middle East is one of the most important hubs in the Petrochemicals industry and the production of our petrochemical products is increasing. This is good news because polymer, plastic, and petrochemical products will have two primary uses; the first is to boost domestic production, and the second export. You may not believe it, but the era of crude oil exports is over. From one place to another, you just need to know how to use this crude oil.
Crude Oil Refining in the Middle East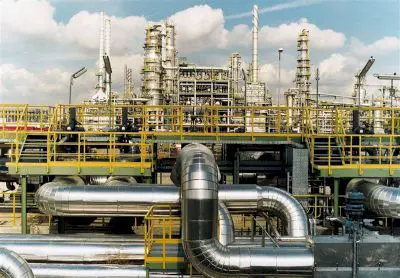 Crude oil energy is divided into three general categories and products: "fuel, energy, and fibers". These three items have been one of the most basic needs of early man and modern man. Therefore, Petrochemicals products will be classified based on these needs.
Oil leads to several outputs, which are classified as follows: Naphtha: Ethylcellulose, acetic acid, methane, synthetic gas, acetaldehyde, ethylbenzene, ethyl bromide, alpha-olefin, ethylene oxide, ethylene dichloride, butene, ethanol, ethylene rubber, propionic acid, etc. Ethane: LNG, ethane dichloride, ethane trichloride Kerosene: lubricating oils, white oil, normal olefin, paraffin, alkane sulfonate, sulfur Propane: Liquefied petroleum gas, propylene, dichloropropane Butane: Butylene, isobutene From these six categories, many outputs are generated leading to the production cycle, some of which we mention in this section: "Chemical fertilizers, urea, diammonium phosphate, ammonium nitrate mixture fertilizers, plastic raw materials, PVC and DOP, chemicals such as sulfuric acid, hydrochloric acid, ammonia, sulfur, soot, etc."
In the meantime, our Petrochemicals industry has many phases of production of crude oil products, and the most important categories are plastic and polymer products, and in particular, it affects the export and import of these products.
Petrochemical Polymer and Plastic Products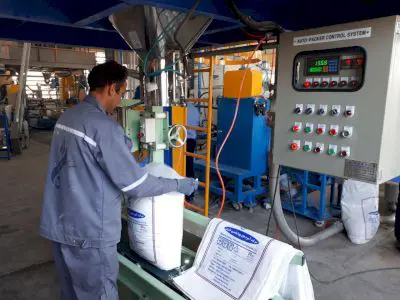 Furthermore, with the progress in the industry of using polymer products, plastic products have also undergone many changes and now our country's plastic imports have reached half. Also, the technical knowledge of petrochemical engineers of plastics and their types makes us have a better understanding of the future of this product as an export product. Plastics are divided into the following three categories in terms of domestic production and molecular and polymer structure:
Thermoplastic: The number of times plastic can be softened or hardened.
Thermostat: Plastics that do not regenerate by melting after solidification.
Elastomer: Special and rare plastics that have the elastic force and return to normal after deformation.
Therefore, with a closer look at this issue, it can be understood that the production of polymers and granules in our petrochemical is very important. Currently, the largest imports of petrochemical industries are in the form of granules, because these products are not found naturally and must be produced.
Next, it should be noted that granules are much more expensive than polymers and their production is one of the most costly Petrochemicals jobs. Of course, the second-class products of polymer and plastic granules are made in small factories and institutions, and we will not need foreign countries for any daily plastic products.
Disposable container factories, elastic plastics, rubber, and construction polystyrene and masterbatch make us the least dependent on imports; but we still have a long way to go to export.
The Most Important Petrochemical Products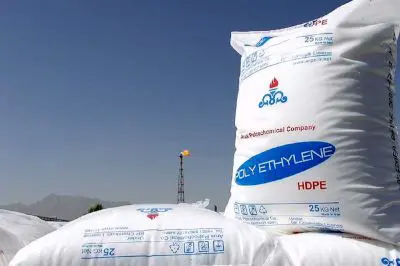 Petrochemicals are chemical products from the processing of oil and gas. Petrochemical products are made from chemical compounds made from oil and other fossil fuels such as coal or natural gas, or renewable sources such as corn or sugarcane. Two of the most common petrochemical products are alkenes (including ethylene and propylene) and aromatics (including benzene, toluene, and xylene compounds).
In general, Petrochemicals are those chemical products that are made from deformed petroleum or natural gas hydrocarbons with other materials through deformation or batch interactions. Petrochemical products with many general and industrial use issues such as fabrics (nylon; Dacron; wool and synthetic cotton); electrical appliances; chemical fertilizers; solvents; detergents and so on. Petrochemical products in the petrochemical industry can be divided into three categories:
Basic products such as ethylene; propylene; Sulfur; Petrol; Ammonia and so on. These products form the basis of many other petrochemical products.
Intermediate products that are produced from basic products and raw materials of factories that produce final products such as Polyvinyl Chlorides (PVC); melamine and so on.
Final products that are used to make supplies and equipment used by industry and the public; Such as synthetic fibers; plastic objects; rubber; chemical fertilizers and so on.