Turquoise is found in blue and sometimes green and pale yellow color in Middle East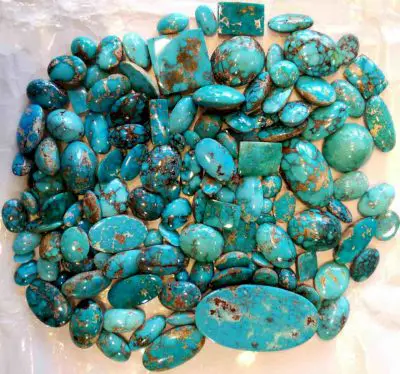 This stone is found in blue and sometimes green and pale yellow color in Iran, which is known as Neishabour Turquoise stone in Neishabour due to its extraordinary quality. Ajami turquoise with garlic blue color is round and large and Shajari turquoise has streaks that are composed of a community of several turquoise seeds inside the stone.
The larger and smoother the turquoise stone, the more valuable it is. This precious stone is often found in cities such as Damghan and Neishabour and can be seen in blue and sometimes pale green or yellow. Ajami and Shajari type of stone is known around the world as Neishabour turquoise stone due to its extraordinary quality and beauty.
Ajami turquoise is blue and its shape is round and large. Turquoise type of tree also has streaks that have been formed due to the accumulation of turquoise seeds. The larger the size of the turquoise stone and the smoother its surface, the higher its price. The name of this stone is derived from the French word "Turquoise" meaning Turkish stone.
The smoother and larger the turquoise, the more valuable it is. The color of these Gemstones also changes from blue-green to pale yellow. Turquoise is found in Arizona, New Mexico, USA, Australia, Afghanistan, and Iran (Neishabour and Damghan); Neishabour Ajami and Shajari turquoise are very famous not only in the country but also in the world due to its excellent quality; Ajami turquoise is round and coarse and its pure color (garlic blue) is used as the most expensive type of turquoise to make a ring.