Ruby stone with pomegranate color and beautiful is one of the precious stones of the Middle East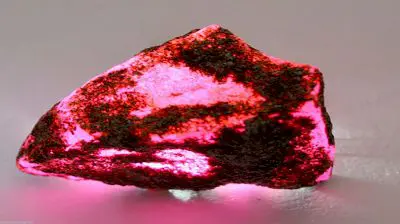 The hardest mineral after the Diamond is ruby. Ruby Stone with pomegranate color and beautiful is one of the precious Stones of the Middle East. Of course, this stone is also available in white, blue, green, and yellow. Ruby has high energy and people have long believed that it is good for mental health.
This stone also has many healing properties that are mentioned in Islamic traditions and religious books as this precious stone of the Middle East. Ruby is one of the hardest stones after diamond. This type of stone with its beautiful color and unique quality is one of the best and most valuable Gemstones in the world. Of course, ruby is also found in green, yellow, white, and blue.
Ruby has high energy, and people in the past believed that this type of stone brings mental health to its owner. It should be noted that ruby stone has many healing properties that are mentioned in religious books and Islamic traditions as a precious stone. Ruby is the second hardest known natural mineral.
Its associated Minerals are calcite, feldspar, mica, and garnet. In the gem trade, Sapphire is called blue, but garlic ruby (known as pigeon blood) is the most valuable. These rubies are formed in acidic magmas and internal and external intermediate. Rubies have been found in Burma, Sri Lanka, North Carolina, Montana, USA, and many parts of Africa, India, Kazakhstan, and the Middle East, but have not been reported in Iran.
Of course, historical evidence indicates that ruby was known in pre-Islamic Iran. Salman Farsi is quoted as saying that God created rubies on the day of Nowruz to adorn the people and emeralds on the day of Varjan, and made these two days superior to the other days of the year. It is stated in the policy letter of Khajeh Nizam-of-Molk that Anoushirvan filled the mouth of Moayedi who had given him good news with rubies, pearls, and gems. According to Balami, the foundations of Anushirvan's throne were made of rubies. Ruby mines have not yet been found in Iran, but in Kazakhstan, which belonged to Iran at the time, ruby mines have been found.
The deep red color of a good quality Ruby is heartwarming and uplifting to look upon. Ruby should be treated with care by over-sensitive or delicate people as its energies can sometimes be over-stimulating and overwhelming. However, if you feel a little sluggish or depleted, Ruby will give you a much-needed boost of vital energy. Ruby encourages a passion for life, but positively and beneficially, so you do not end up "overdoing" things. Ruby is stimulating for the Heart chakra and also for the Base or Root chakra. From China to Egypt to Greece and India, virtually every ancient culture developed lore around ruby stones. Ruby promotes clear visualization and positive dreams. Ruby promotes dynamic and effective leadership. Ruby is an excellent stone to have to hand if you are in the midst of controversy or conflict, as it will make you strong and protect you from harmful emotions or thought forms that may undermine your position. Ruby is a protective stone in many respects, psychologically, emotionally, and mentally and has a reputation for keeping travelers safe. Ruby is emotionally dynamic and charges up passion and enthusiasm. They are among the most highly valued stones in modern society, alongside diamonds, emeralds, and sapphires. An interesting fact, however, is that ruby stones only became defined by their chemical makeup in the last couple of centuries. Before that, "Ruby" referred to any red stone and was used interchangeably with the word "Garnet" to describe these stones. Therefore, describing the history of ruby stones is not as easy as it would seem to be considering their popularity. Ruby and Sapphire are varieties of the mineral corundum. Ruby crystals have an energizing quality, and you'll find just by holding this precious stone that it makes you feel inspired and ready to take on the world. Secondly, wearing a ruby on your person will ensure that its power comes with you when you go about your life, making sure that you don't leave it at home when you most need it. Having these Ruby properties as an undercurrent of your day-to-day life is incredibly empowering. Ruby jewelry is often loud and proud, but more subtle pieces are also available if you're not after making a statement. And of course, if you prefer to be confident yet discreet or are worried that your precious stones might attract the wrong kind of attention if you flash them about, you can conceal your Ruby in your purse or pocket to keep its energies close, but its radiance out of sight. Ruby can improve your relationships with others. If you are interested in using your Ruby in this way, wear it over the Heart chakra (the center of the breastbone), such as on a long pendant or a brooch. If your Base chakra, and your connection to the world, is where you would like to focus the Ruby's energy, then you can try wearing a ruby on your belt buckle. You can also keep a Ruby necklace tucked into your back pocket or even try a Ruby naval piercing. Ruby earrings have occasionally been reported to develop intuition about other people's honesty. Some people report feeling warmth or hearing a soft buzzing in their ears when they lie to them while they have ruby earrings. This may be the right thing to do if several members of your household want to harness Ruby's energy, but you only want to buy one stone!. In Ancient China, Rubies were buried under important buildings to protect them, and you can do the same thing by placing a Ruby in the basement or ground floor of your home. Ruby is good for countering feelings of martyrdom or victimhood. Ruby also sustains and protects those who are sensitive or who have low opinions of themselves. In terms of physical healing, Ruby is perfect for any conditions of the blood or circulatory system. As a blood-stone, Ruby supports and protects the myocardium, the ventricles, and the heart's coronaries and warms the circulatory system if it is sluggish or slow. Ruby is beneficial for menstrual disorders and discomfort and calms the symptoms of Menopause. Ruby can also be used to treat sexual dysfunction, impotence, and infertility. With the help of Ruby stones, some of the dangers that you might have been concerned about will fade away entirely, and some will diminish massively once you dare to look them head-on. It has to be said that the relatively high prices you may pay for Rubies in comparison with other crystals and gemstones also adds an element of exclusivity to the gift of a Ruby to a loved one. Metaphysically, Ruby brings energy and enthusiasm to love partnerships. If you have issues with trusting others due to having been betrayed or abused in the past, call upon Ruby's healing vibrations to help you regain your sense of self-worth and help you see that it is safe to trust another person with your feelings and love. Ruby is aligned with the Base and Heart chakras and can be used to heal, activate and stimulate these energy centers to bring them into balance. Use Ruby at the Base chakra in a chakra layout when you want to re-establish a firm connection with the Earth. Use Ruby to perform a chakra cleanse, especially if your feel the energy at your Base is over-stimulated. The beneficial vibrations of Ruby will clear out negative energies and bring this chakra back into alignment with your emotions, your wisdom, and your Higher-self. If you wish to open and activate your Heart chakra, use Ruby to help you with this. You can wear a ruby pendant close to your Heart to keep your vibration high once you have cleared the Heart chakra of any blockages or negativity. Use Ruby in conjunction with Black Obsidian for a powerful grounding effect for the Base chakra. Ruby also works well with other red-colored stones, such as Red Jasper, to nurture your feelings about safety and security. Ruby is a bold stone that will help to rid you of your fears, and Jasper nurtures, comforts, and protects, reassuring you that the risks you may need to take will pay off. When working on the Heart chakra with Ruby, it is best combined with green-colored stones. Green Aventurine or Emerald complement the energies of Ruby in healing the Heart chakra of any past trauma or grief. Moss Agate and Ruby make an excellent combination if you want to deepen your loving connections with Nature, animals, and your immediate environment. The one occasional disadvantage of Ruby is that sometimes, in helping you focus your energy towards your goals, you may find that you lose a little bit of sensitivity to others, and it may be worth pairing it with a highly sensitive and empathetic stone, such as Opal or Rose Quartz. After all, Ruby's power is very intensive, and they are so good at awakening your passion and zeal for life that this can cause a slight imbalance in your more sensitive side. You may also enjoy pairing your Ruby with stones that represent the four seasons. Since Ruby is a fairly emotionally-driven stone, you may also be interested in pairing it with stones that have highly intellectual powers, such as Prehnite and Amethyst. To charge your Ruby and to clear it of negative energies it may have absorbed, place it in sunlight for a few hours. To charge your Ruby stone with an intention, hold it in your hand and call to mind a picture of the outcome you want to achieve. Depending on which sources you consult, you will find that Ruby is the official birthstone of either Cancer (June 21 to July 22) or Capricorn (Dec 22 to Jan 19). Ruby is ideal for bringing in energies of confidence and action, teaching Cancerians that they are worthy and valuable people. Ruby is a good choice for a birthstone gift for Capricorn as it will warm a frosty temperament and bring in some much-needed light-heartedness. It is hard to say where the first Ruby stones were found. Their cultural significance is great, even if all the stones referred to as "Rubies" may not have had the chemical makeup that we would use to describe a Ruby today. If you own a Ruby, it has probably had a wide variety of influences on its power far beyond where it came from. Ruby has been considered to be a Stone of Kings in many cultures across many centuries. The symbolism around this stone has a lot to do with power and wealth, protecting the wealth the owner of a Ruby already has and helping them to accumulate more. Ruby's associations with blood have also given it potent symbolic significance in many cultures, particularly amongst warriors and soldiers. The inner glow of Ruby has led some traditions to maintain that it contains an inner fire. Some strange folkloric claims have arisen from this visual effect, such as the belief that a Ruby placed in water will bring it to the boil, or a Ruby wrapped in a cloth to attempt to hide it will shine forth with its own light, alerting people to its presence. If you're not a gemstone expert and have recently bought a beautiful piece of Ruby, you may be having some concerns whether what you bought is a real or fake Ruby. It's normal to feel a little worried because Ruby is quite an expensive stone to have. It's important that you do your research and investigate as needed before you make the decision to part with your cash and buy that gorgeous Ruby. The first thing that you need to do is to check the color of the Ruby. A Ruby should be of a deep red color. If you find your Ruby's color to be dull or light that it almost looks like pink or light red in color, then you most likely bought a fake Ruby. But even if your Ruby has a very deep red color, it can still be a fake. It can be a Garnet and not a Ruby. You also should check the cut of the Ruby. A fake Ruby has dull facets that are very easy to spot, and fake Rubies are usually perfectly squared or rounded. When you check the Ruby closely, there should not be any gas streaks or bubbles. Small inclusions in a Ruby are perfectly acceptable. If your Ruby is too clean and too perfect without even a single inclusion, it's an indication that it's a fake. Don't fall for fancy names like 'Pure Ruby Gemstone' or 'Culture Ruby Gemstone'. You can compare your Ruby to a piece of glass. If it's hard to distinguish your Ruby and the glass, then it's a fake Ruby. Rub your Ruby against tiles or a stone made of hard material. If your Ruby sustains scratches, then it's a fake Ruby. Ruby is made of hard material and comes second to the diamond on the hardness scale. It will be impossible to make a simple scratch on a genuine Ruby. Another easy way for you to check if your Ruby is real is to place it in a really dark room. Another method is by placing your Ruby in light hot milk. If the milk's color appears red, or if you can see red rays coming from the stone, it means that the Ruby is real. In case you're not satisfied with these simple ways to check whether your Ruby is real or not, you can always seek the advice of a gemologist. A gemologist will examine your Ruby's authenticity by performing specific tests like synthetic inclusions, light absorption, or x-rays. Always buy your Ruby from reputable stores that will sell them at competitive prices. If a piece of Ruby's price sounds too good to be true, then you are most likely looking at a fake one!. I generally promote the use of crystals and gemstones with a long history of usefulness over those that have only recently entered the field of crystology. That said, Ruby's healing properties are often too intense and glorious to ever be ignored! The rich red of these precious stones helps to bring about positive change that is powered by passion. Broken hearts and feelings of hopelessness are remedied with incredible energy from Ruby stones.