Morganite is a stone with purple and pale pink colors and a clear and beautiful appearance

Notice: Undefined variable: listTitle1 in /home/anbarasi/domains/anbar.asia/anbar/inc/html/desktop/orderform.php on line 14


Notice: Undefined variable: listHeader in /home/anbarasi/domains/anbar.asia/anbar/inc/html/desktop/orderform.php on line 17

Email
Phone
Country
Reg. date
r...5@...com
774...993
Yemen
2022-06-03
a...2@...com
009...669
Afghanistan
2022-09-18
m...m@...com
009...495
Afghanistan
2022-10-04
e...2@...com
091...185
United Arab Emirates
2022-11-02
A...3@...vom
+96...974
Yemen
2023-01-05
h...7@...com
002...333
Egypt
2023-02-01
m...y@...com
009...063
Yemen
2022-11-19
M...i@...com
009...083
Turkey
2023-01-13
S...9@...coM
565...201
Saudi Arabia
2023-01-12
A...m@...com
009...007
Yemen
2022-09-15
d...8@...com
776...290
Yemen
2023-01-25
b...d@...com
774...204
Yemen
2022-11-01
t...8@...com
009...309
United Arab Emirates
2022-12-09
t...r@...com
010...125
Egypt
2023-01-19
s...6@...com
+90...764
Turkey
2023-01-22
s...0@...com
009...654
Afghanistan
2022-10-19
s...4@...com
096...255
Oman
2022-12-26
m...5@...com
009...225
United Arab Emirates
2022-11-03
z...s@...com
+96...129
Yemen
2022-05-17
a...i@...com
967...959
Yemen
2023-01-16
a...a@...com
009...150
Yemen
2023-02-03
m...i@...com
009...884
Lebanon
2023-01-22
m...h@...com
733...796
Yemen
2022-05-04
f...c@...com
009...233
Lebanon
2022-09-19
o...r@...com
+96...223
Yemen
2023-02-06
...
...
...
...
...
...
...
...
Only site users can see contact details
Please sign up to see complete contacts information
Marketing in %s market of Middle East Gemstones Market
If you want to trade in the Middle East Gemstones Market, please join in Anbar Asia. Your order will be shown here, so the traders of Middle East contact you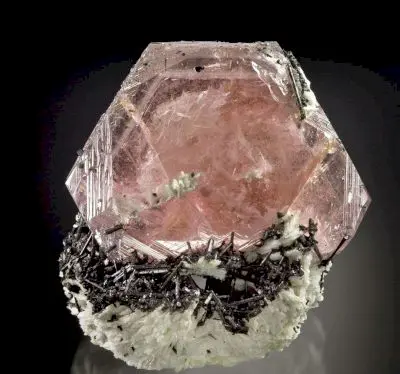 It is a gemstone with purple and pale pink colors and a clear and beautiful appearance. This stone with its delicate color can be considered the sister of Emerald or aquamarine. Our Gemstones that come from West Asia will explore all of the various gemstones found in this region.
It is considered an exciting new jewelry alternative to pink sapphires, pink tourmaline, and kunzite. Morganite may sometimes be referred to as "pink emerald" or "braille rose", but these just trade names.
Although emerald belongs to the same beryl family, the term "pink emerald" shouldn't be used for morganite. Beryls in particular receive these names from dishonest sellers because of the popularity of emerald and aquamarine. Although morganites are very rare, their prices don't approach those for emerald. Considering buying gems in Afghanistan? Learn which Afghan gemstones to seek out, which to avoid, and prepare for a "buyer beware" experience.