Amber is widely used in jewelry due to its special and beautiful color
Marketing in Middle East Gemstones Market
If you want to trade in the Middle East Gemstones Market, please join in Anbar Asia. Your order will be shown here, so the traders of Middle East contact you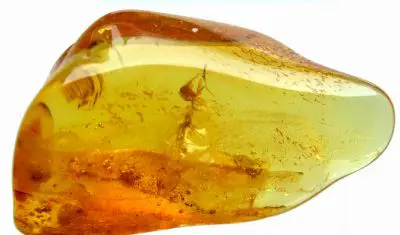 Amber is widely used in jewelry due to its special and beautiful color. The Amber color is pale yellow, reddish-orange, and green and is a matte stone.
Amber is one of the oldest Gemstones and most popular treasures in the world, which is known as the Gold of the sea; because its beauty and radiance create a spell of beauty and protection.
Amber stone is known as a symbol of love and in golden and orange colors it is a symbol of beauty and tenderness and it is used as a natural spell to attract lasting love.
Based purely on how it is formed, amber is perhaps one of the most interesting gemstones of all. While it's found all over the world, certain amber stones are occasionally thought of as being quite rare, given the fact that some of the inclusions contain animal and plant materials. Contrary to popular belief, amber is not a true gemstone. Amber crystals are prized for their warmth and beauty, and have been carved into jewellery pieces, and traded amongst cultures for thousands of years. The oldest piece of amber ever discovered is estimated to be about 320 million years old. Younger amber stones, which yield much lower values, are less than 100,000 years old. Amber can be found all around the world, but the largest deposits used for jewellery making and scientific research can be traced to the Dominican Republic, Europe's Baltic region and Myanmar. Interestingly, each region where amber is found represents a different era of the planet's geological past. It's estimated that amber from the Dominican Republic is between 16 and 20 million years old. Baltic amber, which typically includes flies, ants and lizards, is approximately 40 million years old. Burmese amber from Myanmar is roughly 100 million years old. Amber gemstones are valued at varying levels and there pricing is dependent on a number of different factors. Opaque pieces of amber are usually relatively affordable, fetching as little as USD 1 for a carat. The most valuable amber is Burmese amber, as it's the oldest known to man and is generally much richer in colour. Yellow amber is the most affordable, with golden amber fetching higher prices. Amber that has reddish tones is the most valuable, as it's believed to be much older. Amber stones are not gemstones in the traditional sense. Instead, they fall into the category of organic gemstones. Just like their counterparts pearl, ivory and coral, amber forms from natural occurrences in organic matter as opposed to forming in rocks and mineral compounds. Amber crystals form through the fossilisation of tree resin. Amber resin is not the same as ordinary tree sap. The fossilisation of amber crystals can be traced back to the Tertiary period of time, making them at least a few million years old. What makes amber unique is that it can often contain animal and plant fossils. While amber is often thought of as having golden, yellow and occasionally red tones, the rarest colour of amber crystal ever discovered is actually blue. The discovery of blue amber is fairly recent, and it's only just started appearing in jewellery. Blue amber is almost exclusively found in the Dominican Republic. Amber's meaning dates back several thousands of years and several cultures have claimed ownership of the gem. Amber's spiritual meaning is also one of protection and it's given to travellers to keep them safe on long journeys. Amber's spiritual meaning and properties are extensive, which is why the stone is so coveted. Amber crystals also bring good luck. Some of ambers other healing properties include:. Anyone can wear amber crystals, but they are highly recommended for those seeking a release of negative energy, mental clarity and protection against erratic emotions. There are plenty of ways to determine whether or not your amber crystal is of good quality. The darker and richer the colour, the higher the quality of the amber. To test the authenticity of amber stones, drip acetone nail polish onto a sample piece. If it turns the liquid the colour of amber or gets gooey, it's likely fake. Acetone won't harm authentic amber. Caring for amber stones is easy. Amber stones are rich in history, easy to care for and have excellent properties, making for a beautiful addition to any gemstone collection. Want to know more about other gemstones? Have a look at this List of Yellow Gemstones & List of Red Gemstones.