Emerald is called the stone of happiness and love and it is used to protect the traveler

Notice: Undefined variable: listTitle1 in /home/anbarasi/domains/anbar.asia/anbar/inc/html/desktop/orderform.php on line 14


Notice: Undefined variable: listHeader in /home/anbarasi/domains/anbar.asia/anbar/inc/html/desktop/orderform.php on line 17

Email
Phone
Country
Reg. date
S...9@...coM
565...201
Saudi Arabia
2023-01-12
M...t@...com
925...205
Oman
2023-01-11
g...y@...com
772...932
Yemen
2022-05-24
t...t@...com
+92...723
Pakistan
2022-08-23
A...3@...vom
+96...974
Yemen
2023-01-05
t...y@...com
+96...092
Yemen
2022-11-17
m...5@...com
009...225
United Arab Emirates
2022-11-03
m...m@...com
009...495
Afghanistan
2022-10-04
a...y@...com
002...023
Egypt
2023-01-19
k...n@...com
009...019
Iraq
2022-09-25
S...n@...com
009...988
Saudi Arabia
2023-02-07
d...8@...com
776...290
Yemen
2023-01-25
m...y@...com
009...063
Yemen
2022-11-19
r...5@...com
774...993
Yemen
2022-06-03
y...h@...com
077...467
Jordan
2022-08-31
m...k@...com
021...021
Oman
2023-01-24
k...1@...com
098...906
United Arab Emirates
2022-12-06
m...i@...com
009...884
Lebanon
2023-01-22
s...0@...com
009...654
Afghanistan
2022-10-19
m...i@...com
+98...145
United Arab Emirates
2022-06-14
p...i@...com
+90...431
Turkey
2023-01-09
t...8@...com
009...309
United Arab Emirates
2022-12-09
e...2@...com
091...185
United Arab Emirates
2022-11-02
x...3@...com
009...818
Yemen
2022-04-08
A...3@...com
736...570
Yemen
2022-11-09
...
...
...
...
...
...
...
...
Only site users can see contact details
Please sign up to see complete contacts information
Marketing in %s market of Middle East Gemstones Market
If you want to trade in the Middle East Gemstones Market, please join in Anbar Asia. Your order will be shown here, so the traders of Middle East contact you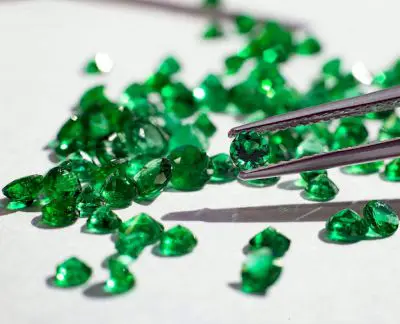 Another name for this stone is garnet and its green color is more famous and popular among brown, orange, and red colors. Emerald is called the stone of happiness and love and it is used to protect the traveler. Panjsher Emerald (also known as Afghanistan emerald) is one of the finest varieties of emeralds which is found in the Panjsher Valley, Afghanistan.
Emerald has high energy and calms the mind and removes negative energies. Garnet (demantoid) is found in red, orange, brown, and green colors. Among these, the most valuable type of garnets is green. Bright green garnets are more valuable, but lighter colors are often more popular.
These Gemstones are now sold at very high prices in world markets; apparently, this mineral is sent abroad after purchase and after cutting, it is used as a kind of emerald. World fame of this type of garnet is still less known in the country.
Explore emerald history, research, quality factors, and more in the GIA Gem Encyclopedia. In the hands of imaginative jewelry designers, insects become majestic monarchs decorated in diamonds, rubies, pearls,and other spectacular gemstones.