CHLORINE TRADE IN THE PERSIAN GULF COUNTRIES
Chlorine is a greenish-yellow gas and one of the most widely used halogens, its most important properties are high oxidizing power. Chlorine is an important chemical element in water treatment, germicide, pesticides, disinfectants in bleach and mustard gas. Chlorine is available in the Middle East market in three forms: solid, liquid and gas. Chlorine is produced by electrolysis of brine containing sodium chloride. The price of chlorine is very reasonable and cheap.
Marketing in Middle East Chlorine and Chemicals Market
If you want to trade in the Middle East Chlorine and Chemicals Market, please join in Anbar Asia. Your order will be shown here, so the traders of Middle East contact you
What is chlorine?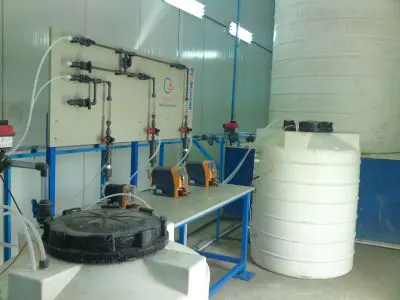 Chlorine, which is a greenish-yellow gas, is one of the most widely used halogens in Group IV of the table of chemical elements, known as CL and atomic number 17.
Chlorine is highly volatile and its most important properties are high oxidizing power and ability to eliminate bacteria, fungi and contaminant particles in water and sewage.
Pure Chlorine is a green gas which is used not only for bleaching and disinfection applications, but also as an important part of organic material in industry and the production of chemicals and plastics.
Chlorine is halogen and is in group IV in the periodic table. Chlorine gas is greenish-yellow, two and a half times heavier than air, has a very bad and suffocating odor and is very toxic.
This element is an oxidizing, bleaching and disinfecting agent. Chlorine, as part of table salts and other compounds, is abundant in nature and necessarily in most organisms.
Chlorine is toxic and dangerous, and safety precautions must be taken when using it. In general, today, this high-consumption material has become one of the most important and best tools used by humans that can be used everywhere.
Scientists have discovered the important properties of Chlorine and chlorinated products as a result of decades of research. They found that Chlorine played an important role in the production of safe drinking water, the production of medicines, germicides, and the manufacture of sanitary ware, other chemicals such as tear gas, and fire extinguishers.

Applications of chlorine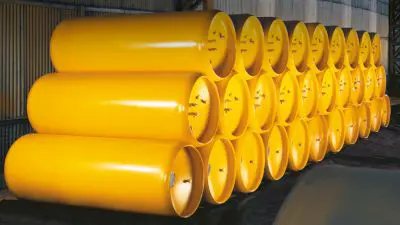 Chlorine is an important chemical element in water treatment, germicide, pesticides, disinfectants in bleach and mustard gas. Chlorine is also used to make a wide range of everyday items.
Chlorine is one of the main and most common chemical elements used in the water and wastewater treatment industry, which is used in industrial and domestic applications in various ways due to its high disinfection and bleaching properties.
It is used to eliminate bacteria and other microbes in drinking water reserves. Today, even small water reserves are constantly being chlorinated.
One of the main uses of Chlorine is water purification and disinfection, which is due to the production of hypochlorous acid HOCL in the reaction of Chlorine with water. Hypochlorous acid or free Chlorine has a very high power in attacking microbes and pathogens in the water and therefore can eliminate them in the shortest time.
It is also used in the production of paper products, disinfectants, pigments, foodstuffs, insecticides, dyes, petroleum products, plastics, medicines, textiles, solvents and many other consumer products.
In organic compounds, if Chlorine replaces hydrogen (synthetic rubber), it often causes the required properties in these compounds, so in organic compounds, this element is widely used as an oxidizing agent and substitute.

Solid Liquid and Gas Chlorine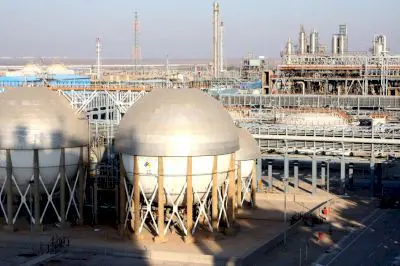 Solid chlorine
Solid Chlorine is mostly in powder form and is used to disinfect kitchens, bathrooms, toilets and doing laundry in laundries. This type is also suitable and used for water purification and disinfection, as well as disinfection of swimming pools and water parks.

Liquid chlorine
Liquid Chlorine is the most widely used form of Chlorine and is transported by special tanks in iron cylinders. This type is mostly used to disinfect swimming pools. Liquid Chlorine enters the pool water little by little using injection pumps and eliminates all bacteria and germs inside it.

One of the disadvantages liquid form of this substance is that it loses its properties over a long period of time and is difficult to maintain. It also reacts quickly with acids and most chemicals.

Chlorine Gas
Chlorine gas, if combined with water, increases its acidity. Chlorine in the form of gas is stored and used in pressurized storage tanks and capsules. Each capsule containing Chlorine gas is used up to six months, so it is very cost-effective.

One of the disadvantages of this type of Chlorine is that there is a possibility of leakage from the capsule and this is very dangerous. To carry chlorine-containing capsules, an Overhead crane and appropriate equipment must be used, and also storage tanks must be stored in a special room equipped with a leak detector.

Chlorine production in the Middle East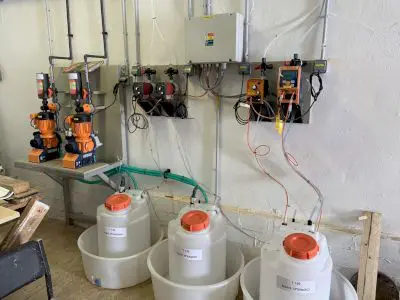 Chlorine is produced by electrolysis of brine containing sodium chloride. This element is found in nature only in combination with other elements, especially sodium in the form of table salt (NaCl), as well as in carnallite and sylvite.
In order to prepare chlorine, according to the production method, a solution of brine and direct electricity are required. Arvand Petrochemical in Iran is the largest producer of Chlorine in the Middle East, which in addition to meeting the needs of food, health and pharmaceutical industries, exports some of its products to European, African, South American and Asian countries.
Liquid Chlorine is produced by reacting Chlorine gas with caustic soda solution. The production process is such that caustic soda is poured into the storage tank and Chlorine gas is introduced from the bottom. Chlorine gas is highly combinable with caustic soda, which causes Chlorine gas to reach the top of the tank.
In this case, the Chlorine gas output is absorbed from the surface, the lower the gas output, the better the reaction.
Tanks should be made of PVC because Chlorine gas combines with any metal in the presence of moisture which leads to corrosion of the metal.

Chlorine prices in the Middle East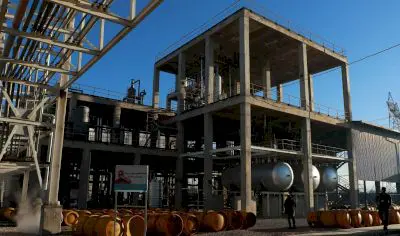 The price of Chlorine is very reasonable and cheap. This widely used material is easily available and can be purchased. When buying, pay attention to the quality of Chlorine and try to buy quality products. For detailed information on the price of Chlorine and to place an order, contact our partners in the sales department.
Poor chlorines are cheaper and low in price. You can distinguish good or bad Chlorine by looking at the color. High quality Chlorine is white, while low quality Chlorine is yellowish in color. High quality chlorine, on the other hand, has gas-like smell.
Today, Chlorine has many fans and is used in many fields due to its reasonable price and easy availability.
Chlorine is most commonly used to purify and disinfect water and sewage and to disinfect swimming pools. Chlorine also has high cleansing and bleaching properties, so it is widely used in laundries and textiles(looms).