Chlorine is an important chemical element in water treatment, germicide, pesticides, disinfectants in bleach and mustard gas
Marketing in Middle East Chlorine and Chemicals Market
If you want to trade in the Middle East Chlorine and Chemicals Market, please join in Anbar Asia. Your order will be shown here, so the traders of Middle East contact you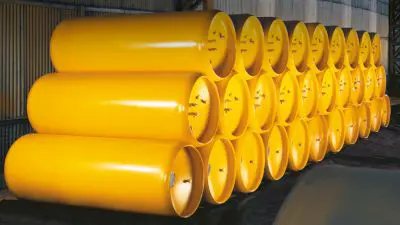 Chlorine is an important chemical element in water treatment, germicide, pesticides, disinfectants in bleach and mustard gas. Chlorine is also used to make a wide range of everyday items.
Chlorine is one of the main and most common chemical elements used in the water and wastewater treatment industry, which is used in industrial and domestic applications in various ways due to its high disinfection and bleaching properties.
It is used to eliminate bacteria and other microbes in drinking water reserves. Today, even small water reserves are constantly being chlorinated.
One of the main uses of chlorine is water purification and disinfection, which is due to the production of hypochlorous acid HOCL in the reaction of chlorine with water. Hypochlorous acid or free chlorine has a very high power in attacking microbes and pathogens in the water and therefore can eliminate them in the shortest time.
It is also used in the production of paper products, disinfectants, pigments, foodstuffs, insecticides, dyes, Petroleum products, plastics, medicines, textiles, solvents and many other consumer products.
In organic compounds, if chlorine replaces hydrogen (synthetic rubber), it often causes the required properties in these compounds, so in organic compounds, this element is widely used as an oxidizing agent and substitute.