Chlorine is available in the Middle East market in three forms: solid, liquid and gas
Marketing in Middle East Chlorine and Chemicals Market
If you want to trade in the Middle East Chlorine and Chemicals Market, please join in Anbar Asia. Your order will be shown here, so the traders of Middle East contact you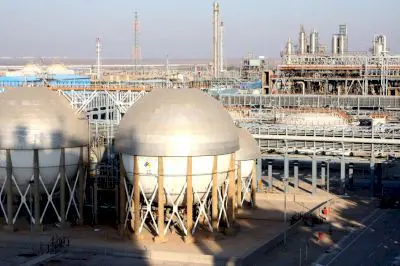 Solid chlorine
Solid Chlorine is mostly in powder form and is used to disinfect kitchens, bathrooms, toilets and doing laundry in laundries. This type is also suitable and used for water purification and disinfection, as well as disinfection of swimming pools and water parks.

Liquid chlorine
Liquid chlorine is the most widely used form of chlorine and is transported by special tanks in iron cylinders. This type is mostly used to disinfect swimming pools. Liquid chlorine enters the pool water little by little using injection pumps and eliminates all bacteria and germs inside it.

One of the disadvantages liquid form of this substance is that it loses its properties over a long period of time and is difficult to maintain. It also reacts quickly with acids and most chemicals.

Chlorine Gas
Chlorine gas, if combined with water, increases its acidity. Chlorine in the form of gas is stored and used in pressurized storage tanks and capsules. Each capsule containing chlorine gas is used up to six months, so it is very cost-effective.

One of the disadvantages of this type of chlorine is that there is a possibility of leakage from the capsule and this is very dangerous. To carry chlorine-containing capsules, an Overhead crane and appropriate equipment must be used, and also storage tanks must be stored in a special room equipped with a leak detector.

Chlorine is a solid, liquid or gas. There is no question that the use of chlorine offers you a highly effective way to purify water and wastewater. The only question is: Which form of chlorine should you use?. The gas is 100% elemental chlorine (Cl2), and is supplied in 150 lb cylinders (10-in. If cost is an issue, chlorine gas is a clear choice because calcium hypochlorite is only 65% available chlorine, sodium hypochlorite is 12. In a recent survey of prices in eight regions of the United States, sodium hypochlorite cost two to four times as much per available chlorine as the gas and calcium hypochlorite is three to seven times as much. Feed equipment design and product packaging also favor chlorine gas. When it comes to actually injecting the chlorine into the water, gas chlorinators utilize a vacuum created by water flowing through a venturi in the "ejector" to draw chlorine directly from the cylinder. The gas is essentially 100% pure elemental chlorine (in both liquid and gaseous state inside the cylinder) and remains at that strength until the container is empty no matter how long it is stored. Sodium and calcium hypochlorite degrade as they age, releasing chlorine into the air. Finally, on the subject of safety, statistics reveal that the form of chlorine most involved in accidents and injuries is the liquid form, sodium hypochlorite. When used as a bleach with other cleansing agents, sodium hypochlorite can burst spontaneously into flame when left too near a heat source, or in contact with an entire group of chemicals. Additionally, as they degrade, sodium and calcium hypochlorite vent chlorine into the air. Chlorine gas, on the other hand, is neither flammable nor explosive. Modern cylinder mounted gas feeding systems draw chlorine from the container with a vacuum, so that a failure of any system component results not in the release of chlorine into the air, but in an automatic and immediate shut-off of the chlorine.