NITROGEN GAS TRADE IN WEST ASIA
Nitrogen is the most abundant element in the Earth's atmosphere in terms of volume and is obtained for industrial purposes by distilling liquid air. Medieval chemists performed several experiments with nitrogen compounds. The most important economic use of nitrogen is to make ammonia through the Haber process. Nitrogen production in the Middle East is done with the valid certificates of international companies.
Nitrogen importers and exporters contact info in Middle East
Nitrogen buyers and sellers list in Middle East
Email
Phone
Country
Reg. date
b...d@...com
774...204
Yemen
2022-11-01
f...c@...com
009...233
Lebanon
2022-09-19
y...h@...com
077...467
Jordan
2022-08-31
d...8@...com
776...290
Yemen
2023-01-25
A...a@...com
+20...583
Egypt
2022-11-08
s...4@...com
096...255
Oman
2022-12-26
3...5@...com
050...845
Israel
2022-11-16
h...7@...com
002...333
Egypt
2023-02-01
m...y@...com
009...063
Yemen
2022-11-19
p...i@...com
+90...431
Turkey
2023-01-09
r...5@...com
774...993
Yemen
2022-06-03
a...a@...com
009...150
Yemen
2023-02-03
o...r@...com
+96...223
Yemen
2023-02-06
A...3@...vom
+96...974
Yemen
2023-01-05
t...y@...com
+96...092
Yemen
2022-11-17
g...6@...com
009...733
Turkey
2022-11-24
a...2@...com
733...010
Yemen
2023-01-12
A...3@...com
736...570
Yemen
2022-11-09
s...6@...com
+90...764
Turkey
2023-01-22
m...h@...com
733...796
Yemen
2022-05-04
H...e@...com
009...022
Yemen
2023-02-04
d...n@...com
009...250
Iraq
2023-02-07
g...y@...com
772...932
Yemen
2022-05-24
s...0@...com
009...654
Afghanistan
2022-10-19
a...y@...com
002...023
Egypt
2023-01-19
...
...
...
...
...
...
...
...
Only site users can see contact details
Please sign up to see complete contacts information
Marketing in Nitrogen market of Middle East
If you want to trade in the Nitrogen market of Middle East, please join in Anbar Asia. Your order will be shown here, so the traders of Middle East contact you
What is Nitrogen?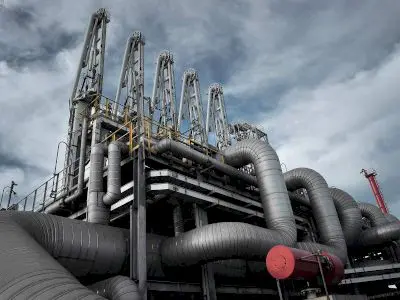 Nitrogen is an element with the symbol N and atomic number of 7 in the periodic table of elements and is one of the main components of the Earth's atmosphere and a vital element among all organisms.
At normal temperature and pressure, Nitrogen is a free, colorless, odorless, tasteless gas. As an inert gas, it reduces the amount of oxygen available to oxidize natural materials, thus preventing spontaneous combustion of materials and corrosion of metals. It also protects living organisms from inhaling pure oxygen. Nitrogen in the earth moves continuously in a cycle involving the atmosphere, biosphere, and lithosphere, resulting from the activity of bacteria, the metabolic processes of living organisms, and the decomposition of buried organic materials.
In the body of living organisms, Nitrogen atoms are part of the molecular structure of important substances such as amino acids, proteins, and nucleic acids. In industry, Nitrogen gas is used as an alternative to air in food packaging, steel production and electronics. Liquid Nitrogen is a "cryogen" used in food freezing and transportation. In addition, ammonia is a Nitrogen compound used in chemical fertilizers, synthesis of nitric acid and other valuable compounds. Nitric acid is an oxidizing agent in liquid fuel rockets. It is also used as a gunpowder and a raw material for TNT bombs. It should be noted that Nitrogen is also used in the manufacture of drugs.
Nitrogen is the most abundant element in the Earth's atmosphere in terms of volume (78%), and is obtained for industrial purposes by distillation of liquid air. Compounds containing this element have also been observed in outer space. Nitrogen-14 is produced by nuclear fusion in stars. Nitrogen is a major component of animal waste (such as manure or fertilizer) and is commonly found in the form of urea, uric acid, and compounds from Nitrogen products.

When and where was nitrogen discovered?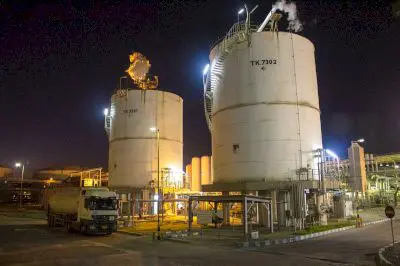 Nitrogen compounds were known in the Middle Ages. Alchemists knew nitric acid as the exhalation of water. The combination of nitric and hydrochloric acid, known as aqua regia, was known to melt gold.
Nitrogen was discovered in 1772 by a chemist named Daniel Rutherford. He was confident that there was a part of the air that prevented combustion and chose the name "Noxious Air" for it. At the same time, of course, this element was studied by other scientists who called it "burnt air".
The neutrality (or inertness) of Nitrogen gas led Antoine Lavoisier to choose the name "Azote", which means "lifeless" in Greek. This gas was the substance that suffocated the animals when inhaled, and it also extinguished the fire. The word Nitrogen converted to the French word i.e. Nitrogen and is still used instead of Nitrogen in many languages.
Medieval chemists performed several experiments with Nitrogen compounds. For example, by combining nitric acid and hydrochloric acid, they obtained "Aqua Regia" which could dissolve gold. Also, in the early industrial and agricultural applications of carbon compounds, sodium nitrate or potassium nitrate was used as an explosive detonator and fertilizer .

In what cases is nitrogen used?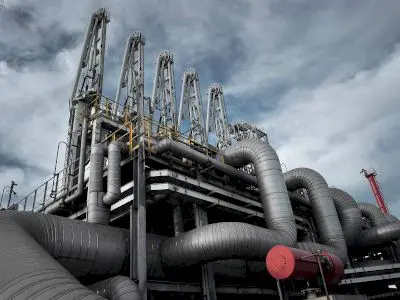 The most important economic use of Nitrogen is to make ammonia through the Haber process. Ammonia is commonly used to make fertilizers, reinforcing materials, and nitric acid.
Nitrogen is also used as an inert filler in large tanks for storing explosive liquids, in the manufacture of electronic components such as transistors, diodes, and integrated circuits, as well as in the manufacture of stainless metals.
Nitrogen is also used as a refrigerant to both freeze and transport food, to preserve corpses and germ cells (sperm and eggs) and sex glands (testicles and ovaries), and in biology for the sustainable storage of biological specimens.
Nitric acid salt contains important compounds such as potassium nitrate and sodium and ammonium nitrate; The former is used to produce gunpowder and the latter to produce fertilizer. Nitrated compounds such as nitroglycerin and trinitrotoluene are usually explosive.
Nitric acid is used as an oxidizing agent in rocket fuel. Hydrazine and its derivatives are also used in rocket fuel. Nitrogen is often used as a liquid (usually LN2) in cryogens. Liquid Nitrogen is obtained by distilling air. At atmospheric pressure, Nitrogen is liquefied at -195.8 ° C (-320.4 ° F).
Nitrogen is the main food for plants. It is an essential component of protein (for making amino acids, catalyzing chemical reactions and transporting electrons) and chlorophyll (enabling photosynthesis) and is involved in many parts of plants.
Nitrogen plays an important role in various physiological processes. Induces dark green color and increases the growth of leaves, stems and other parts of the plant and its development. In addition, it stimulates root growth, improves fruit quality, increases protein content, and also promotes the absorption and use of other nutrients such as potassium and phosphorus.
Nitrogen deficiency reduces growth, chlorosis (changing green color to yellow ) causes red and pink spots on the leaves. Its high use causes dark green color, negative effect on plant growth and fruit production with the lowest quality and quantity.

How is the market status of the nitrogen in the Middle East?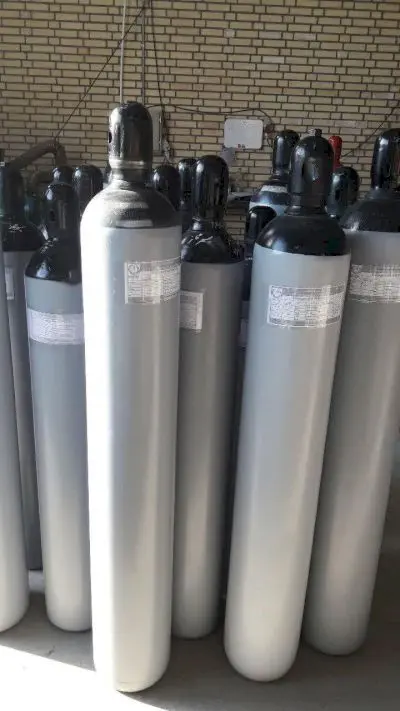 Nitrogen production in the Middle East is done with the valid certifications of international companies, and this factor has led to our products being sold in the market at a very competitive and high price.
Nitrogen producers in the Middle East sell thousands of tons of liquid Nitrogen annually, and the plan is to have all of their sales through stock markets in the coming years.
With our studies, we have come to the conclusion that the export market has a good capacity to sell Nitrogen gas, which we have prepared arrival arrangements to enter this market in coordination with the customs.
Given that the selling price was based on the dollar. Therefore, selling these products to a market other than the domestic market can lead to very high exchange rates and added value for companies.
We have gone through the legal process to enter foreign markets and hope to supply more than 100 tons of products to this new market every week. Nitrogen companies in the Middle East seek to maintain their market share in order to be able to offer their products competitively and to devote part of their capacity for selling in new markets.