ENGINE OIL PLAYERS IN WEST ASIA
Engine oil, which plays the role of blood in the arteries of the engine, is produced from compounds such as base oil and additives. Engine oil prices in the market are very diverse. Engine oil is one of the most important essentials for a car engine. The main functions of engine oil is to lubricate the moving parts of the engine. any oil reducing is not a defect in the car engine.
Engine Oil importers and exporters contact info in Middle East
Engine Oil buyers and sellers list in Middle East
Email
Phone
Country
Reg. date
3...5@...com
050...845
Israel
2022-11-16
m...5@...com
009...225
United Arab Emirates
2022-11-03
M...t@...com
925...205
Oman
2023-01-11
d...8@...com
776...290
Yemen
2023-01-25
A...3@...com
736...570
Yemen
2022-11-09
b...d@...com
774...204
Yemen
2022-11-01
m...i@...com
009...884
Lebanon
2023-01-22
m...m@...com
009...495
Afghanistan
2022-10-04
S...9@...coM
565...201
Saudi Arabia
2023-01-12
s...0@...com
009...654
Afghanistan
2022-10-19
k...1@...com
098...906
United Arab Emirates
2022-12-06
S...n@...com
009...988
Saudi Arabia
2023-02-07
m...y@...com
009...063
Yemen
2022-11-19
m...5@...com
770...402
Yemen
2022-10-19
p...i@...com
+90...431
Turkey
2023-01-09
a...a@...com
009...150
Yemen
2023-02-03
t...r@...com
010...125
Egypt
2023-01-19
s...4@...com
096...255
Oman
2022-12-26
g...y@...com
772...932
Yemen
2022-05-24
o...r@...com
+96...223
Yemen
2023-02-06
A...a@...com
+20...583
Egypt
2022-11-08
x...3@...com
009...818
Yemen
2022-04-08
a...2@...com
733...010
Yemen
2023-01-12
s...6@...com
+90...764
Turkey
2023-01-22
t...8@...com
009...309
United Arab Emirates
2022-12-09
...
...
...
...
...
...
...
...
Only site users can see contact details
Please sign up to see complete contacts information
Marketing in Engine Oil market of Middle East
If you want to trade in the Engine Oil market of Middle East, please join in Anbar Asia. Your order will be shown here, so the traders of Middle East contact you
What is engine oil?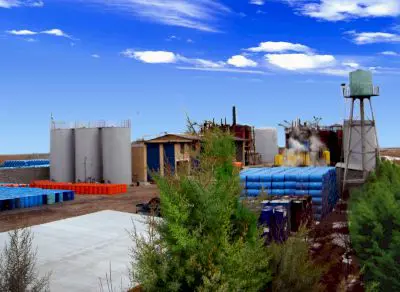 Engine oil is obtained from a combination of petroleum base oil plus additives and has important functions such as: lubrication (reducing friction between parts), reducing wear on engine parts, washing inside the engine and keeping the parts inside the engine clean from soot and decomposition compounds Oil and deposits between parts, complete sealing between cylinder and piston, cooling of internal engine parts, optimal operation of moving engine parts at different temperatures and protection of engine parts against corrosion and impact; All this means the lifeblood of a car!
Engine oil, which plays the role of blood in the arteries of the engine, is produced from compounds such as base oil and additives. First, Lubcat is produced in the refinery from crude oil and then it is sent to the extraction unit as the raw material of the lubrication unit to remove the materials that contain gasoline compounds, then the refined (refining materials) that contains oil to the waxing unit. It is sent to separate paraffin and wax, and at the end it is sent to the fluoride unit to produce petroleum base oil.

Prices and production of motor oils in the Middle East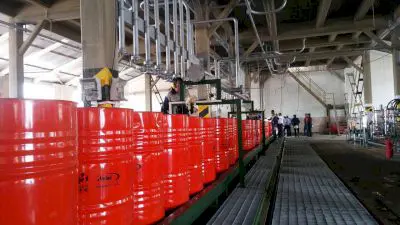 Engine oil prices in the market are very diverse. In general, the price of Engine Oil depends on several factors. Engine Oil type, viscosity, quality, volume and brand type affect the price of engine oil. All-synthetic oil is more expensive than semi-synthetic engine oil, which in turn is more expensive than conventional engine oil. Regarding viscosity, multi-grades are more expensive than single grades, and among the multi-grades themselves, the lower the number next to the letter W, the higher the price. For example, 5W-30 Engine Oil is more expensive than 10W-40.
Export of Engine Oil is one of the best engine oils in diesel and gasoline oils with international standards and approved by Germany, and the approval of oil exports is approved by various manufacturers and trading groups in the region. Engine Oil is in great demand in Asian countries.
The best motor oil producers in the Middle East make their products from high quality raw materials. Most of the manufacturing companies in the region offer the best products. They make Engine Oil for different cars, each with different models, and then sell it in packages.

Engine oil quality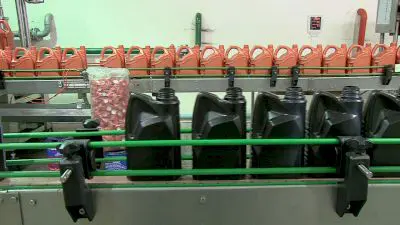 Engine oil is one of the most important essentials for a car engine. Therefore, choosing the right and quality Engine Oil is very important. If the Engine Oil you choose is not suitable for the engine or is of poor quality, it will cause serious damage to the car engine, which will cost you dearly. In this article, we have reviewed everything you need to know to choose the best engine oil.
It is not bad to know a few points in this regard, which are:
Avoid buying engine oils that have black spots and smell.
When buying, pay attention to the standard logo and emblem of the manufacturing company.
Avoid buying Engine Oil that is old.
Pay good attention to the type of product packaging.

Application of engine oil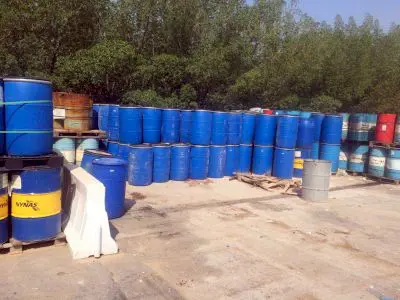 The main functions of Engine Oil are: to lubricate the moving parts of the engine, to minimize friction and erosion, to help reduce heat and to absorb suspended particles and sludge deposits from combustion. Because Engine Oil has to do several things at the same time, it requires a complex chemical formulation, but you do not need to be a chemist or chemical engineer to know how to classify Engine Oil and how to choose the right type of Engine Oil for your car. Get acquainted (gain, obtain) with present-day techniques that came from Engine Oil.
Minimizes friction and wear between car engine parts. Contaminated sludge and sludge particles from the operation and combustion of the engine and keep the parts inside the engine clean, reduce the heat generated by the engine, cool the engine and through Sealing the parts makes the parts move smoothly. Therefore, suitable additives should be used to produce such oil. Bidomex uses American-American additives and French additives in its products.
Depending on the type of engine in terms of power and production speed, as well as alloys used in parts such as pistons, cylinders, valves or special rubber parts such as seals, washers, bearings and… suitable Engine Oil can lubricate and clean operations. Do it as correctly as possible. This Engine Oil is specified by the car manufacturer in the car manual. For example, Pride Engine Oil is fully explained in the car's manual.
Engine oil is used for the following purposes, including its main functions:

Reduces friction between parts, which is called lubrication.
Rinsing inside the engine, which minimizes rust on parts and equipment.
Sealing between pistons and cylinders, which is what gasoline engine oils do well.
Cooling of internal components. As you know, the engine heats up over time and the oil prevents the car from overheating.

Types of engine oils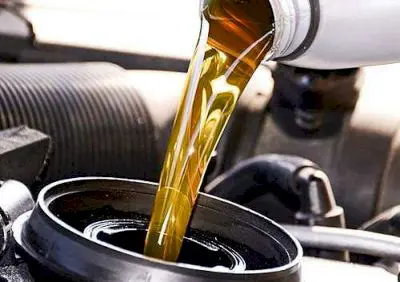 Modern Engine Oil currently has three classifications:
Group III is a mineral oil or gas to liquid that is a chemical way to produce paraffin oil from methane gas.
Group IV is a PAO (poly alphaefin).
Group V which is very unusual (esters or diesters).
SAE 10W-40 is not a label of a quality Engine Oil but a type of viscosity grade. The multigrade oils available today can be used at very different temperatures (very high viscosity index); Which eliminates the need to change car oils in summer and winter.
The volume of Engine Oil must always be a certain amount so that the engine has a standard function. Most drivers and car owners are concerned when they run out of oil and think that their car is broken and they should go to a repair shop.
this assumption is not correct and any oil reducing is not a defect in the car engine. Oil evaporation, engine design, not choosing the right engine and driving conditions are some of the reasons for reducing the volume of engine oil.
Mineral base oils (mineral)
Synthetic oils (synthetic)
Oils obtained from the combination of mineral and synthetic base (semi-synthetic)
Oils obtained from mineral base optimization (new generation base)
Refining base oils (monogrid)