Engine oil is one of the most important essentials for a car engine

Notice: Undefined variable: listTitle1 in /home/anbarasi/domains/anbar.asia/anbar/inc/html/desktop/orderform.php on line 14


Notice: Undefined variable: listHeader in /home/anbarasi/domains/anbar.asia/anbar/inc/html/desktop/orderform.php on line 17

Email
Phone
Country
Reg. date
m...m@...com
009...495
Afghanistan
2022-10-04
m...k@...com
021...021
Oman
2023-01-24
r...y@...com
010...223
Egypt
2022-12-04
M...i@...com
009...083
Turkey
2023-01-13
r...5@...com
774...993
Yemen
2022-06-03
3...5@...com
050...845
Israel
2022-11-16
d...8@...com
776...290
Yemen
2023-01-25
A...m@...com
009...007
Yemen
2022-09-15
y...h@...com
077...467
Jordan
2022-08-31
H...e@...com
009...022
Yemen
2023-02-04
t...t@...com
+92...723
Pakistan
2022-08-23
o...r@...com
+96...223
Yemen
2023-02-06
t...r@...com
010...125
Egypt
2023-01-19
n...2@...com
009...200
Yemen
2023-02-03
m...h@...com
733...796
Yemen
2022-05-04
z...s@...com
+96...129
Yemen
2022-05-17
h...2@...com
009...228
Iraq
2022-05-24
a...i@...com
967...959
Yemen
2023-01-16
m...5@...com
770...402
Yemen
2022-10-19
s...4@...com
096...255
Oman
2022-12-26
a...y@...com
002...023
Egypt
2023-01-19
k...1@...com
098...906
United Arab Emirates
2022-12-06
m...5@...com
009...225
United Arab Emirates
2022-11-03
m...i@...com
+98...145
United Arab Emirates
2022-06-14
m...i@...com
009...884
Lebanon
2023-01-22
...
...
...
...
...
...
...
...
Only site users can see contact details
Please sign up to see complete contacts information
Marketing in %s market of Middle East Engine Oil and Petroleum Market
If you want to trade in the Middle East Engine Oil and Petroleum Market, please join in Anbar Asia. Your order will be shown here, so the traders of Middle East contact you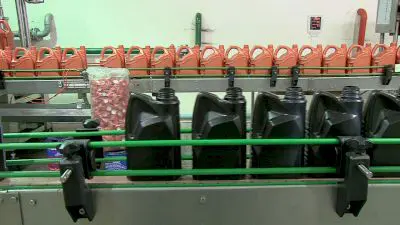 Engine oil is one of the most important essentials for a car engine. Therefore, choosing the right and quality Engine oil is very important. If the engine oil you choose is not suitable for the engine or is of poor quality, it will cause serious damage to the car engine, which will cost you dearly. In this article, we have reviewed everything you need to know to choose the best engine oil.
It is not bad to know a few points in this regard, which are:
Avoid buying engine oils that have black spots and smell.
When buying, pay attention to the standard logo and emblem of the manufacturing company.
Avoid buying engine oil that is old.
Pay good attention to the type of product packaging.

While most engine oils are made to acceptable standards, their general and specific qualities can vary widely. Poor-quality engine oils are often put on the market due to ignorance or greed. Unfortunately, for the uninformed automobile owner, a high-quality engine oil and one of poor quality will look and feel the same. Consequently, choosing an engine oil to meet particular service needs and conditions requires knowledge of several important oil properties, including viscosity. Of all the engine oil's physical and chemical qualities, its viscosity and viscometric behavior during use are often considered the most important. The engine oils of that time were all essentially single grade and carried no SAE "W" classification. Accordingly, these polymer-containing oils were listed by the SAE viscosity classification system as multigrade engine oils, as they met the requirements of both viscosity temperature zones. This was considered important in lubricating engines that operated at high shear rates (as measured in millions of reciprocal seconds), in contrast to the several hundred reciprocal seconds of the low-shear viscometers then being used to characterize engine oils. In the early 1980s, an instrument and a technique were developed that could reach several million reciprocal seconds at 150 degrees C as well as exert high shear rates at other temperatures on both fresh and used engine oils. This critical bench test of engine oil quality became known as high temperature, high shear rate (HTHS) viscosity. Multigrade engine oils were originally introduced to reduce oil viscosity at low temperatures to aid in engine startup. The air-binding engine oil that caused the Sioux Falls failures provided a solid case study. The technique, which involved continuous low-speed operation of a cylindrical rotor in a loosely surrounding stator, was immediately incorporated into engine oil specifications and later became ASTM D5133. Today, engine oil specifications for multigrade oils require a maximum gelation index of 12. Interestingly, over the last several years, there has been an increase in the number of automobiles operating with engine oils that have lower viscosity levels, thus markedly improving their engine efficiencies. Figure 2 shows data from engine oils sold in North and South America as well as for SAE 5W-30 engine oils. Given the influence that oil viscosity has on the engine, a technique was developed to calculate the effects of engine oils on fuel efficiency. With this value, which ranges from 0 to 100, the higher the V-FEI of a given engine oil, the less energy is lost to viscosity, and consequently, the more fuel efficient the engine is. Although different engine designs may have different levels of friction in the essential lubricating areas, use of this friction data provides a comparative value for engine oils. Figure 3 shows the average value of SAE 0W-20 and 5W-30 engine oils from the North and South American markets from 2008 to 2014. The decrease shown in the average fuel efficiency of SAE 0W-20 engine oils collected in 2012 may indicate the development of formulations meeting automakers' concerns that the benefits of hydrodynamic lubrication will not be lost in efforts to improve fuel efficiency. Another aspect to consider when reducing the viscosity in engine oil formulations is that such a reduction is most frequently obtained by using base oils with higher volatility. Figure 4 shows the response of two of the most volatile multigrade engine oil classifications. Soluble phosphorus compounds such as zinc dialkyldithiophosphate (ZDDP) have been used in formulating engine oils for many years. Unfortunately, in the years following the catalytic converter's development, it was discovered that certain elements in gasoline or engine oil, including phosphorus and sulfur, would deactivate the catalyst by coating it. This ultimately led to restrictions on the quantity of these chemicals in engine oil and fuel. The Selby-Noack volatility test was developed in the early 1990s as a better and safer approach for determining engine oil volatility. In the first analyses of volatiles collected from the bench test, it was apparent that the phosphorus additives in the engine oils were also producing phosphorus through additive decomposition. The reduction of the PEI to 6 to 10 milligrams per liter of engine oil is a significant change in protecting the catalytic converter from the effects of phosphorus. How much influence the phosphorus in an engine oil has on the amount of phosphorus volatilized during engine operation is an important question affecting the choice of additives in oil formulation. Figure 6 shows the phosphorus content in a number of SAE 0W-20 and 5W-30 engine oils vs. The lack of correlation between the phosphorus in the engine oil and the amount of phosphorus volatilized is evident in the low correlation coefficient (R²) values. 17 for SAE 5W-30 engine oils. These engine oils are likely to be more harmful to the exhaust catalyst. Without question, the quality of engine oils will play a much greater role in the smaller, more powerful turbocharged engines that are entering the automotive market. However, it is essentially impossible to establish the quality of an engine oil by appearance. Thirty years ago, based on concerns expressed by engine manufacturers about the quality of some oils, the Institute of Materials (IOM) began to compile an engine oil database. Engine oils were collected directly from the market and analyzed by selected laboratories through a series of bench tests. com, now covers more than 14,000 engine oils worldwide.