Our petrochemical industry has many phases of production of crude oil products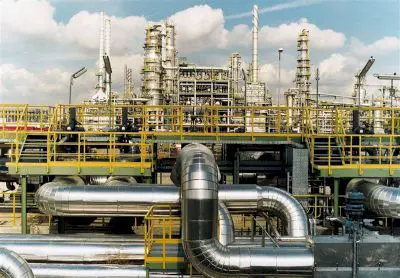 Crude oil energy is divided into three general categories and products: "fuel, energy, and fibers". These three items have been one of the most basic needs of early man and modern man. Therefore, Petrochemicals products will be classified based on these needs.
Oil leads to several outputs, which are classified as follows: Naphtha: Ethylcellulose, acetic acid, methane, synthetic gas, acetaldehyde, ethylbenzene, ethyl bromide, alpha-olefin, Ethylene oxide, ethylene dichloride, butene, ethanol, ethylene rubber, propionic acid, etc. Ethane: LNG, ethane dichloride, ethane trichloride Kerosene: lubricating oils, white oil, normal olefin, paraffin, alkane sulfonate, sulfur Propane: Liquefied Petroleum gas, propylene, dichloropropane Butane: Butylene, isobutene From these six categories, many outputs are generated leading to the production cycle, some of which we mention in this section: "Chemical fertilizers, urea, diammonium phosphate, ammonium nitrate mixture fertilizers, plastic raw materials, PVC and DOP, Chemicals such as sulfuric acid, hydrochloric acid, ammonia, sulfur, soot, etc."
In the meantime, our petrochemicals industry has many phases of production of Crude oil products, and the most important categories are plastic and polymer products, and in particular, it affects the export and import of these products.