Petrochemicals are chemical products from the processing of oil and gas
Marketing in Middle East Petrochemicals Market
If you want to trade in the Middle East Petrochemicals Market, please join in Anbar Asia. Your order will be shown here, so the traders of Middle East contact you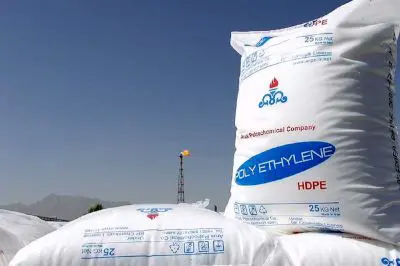 Petrochemicals are chemical products from the processing of oil and gas. Petrochemical products are made from chemical compounds made from oil and other fossil fuels such as coal or natural gas, or renewable sources such as corn or sugarcane. Two of the most common petrochemical products are alkenes (including Ethylene and propylene) and aromatics (including benzene, toluene, and xylene compounds).
In general, Petrochemicals are those chemical products that are made from deformed Petroleum or natural gas hydrocarbons with other materials through deformation or batch interactions. Petrochemical products with many general and industrial use issues such as fabrics (nylon; Dacron; wool and synthetic cotton); electrical appliances; chemical fertilizers; solvents; detergents and so on. Petrochemical products in the petrochemical industry can be divided into three categories:
Basic products such as ethylene; propylene; Sulfur; Petrol; Ammonia and so on. These products form the basis of many other petrochemical products.
Intermediate products that are produced from basic products and raw materials of factories that produce final products such as Polyvinyl Chlorides (PVC); melamine and so on.
Final products that are used to make supplies and equipment used by industry and the public; Such as synthetic fibers; plastic objects; rubber; chemical fertilizers and so on.
India to witness significant petrochemicals project starts through 2025. Petrochemicals are chemicals that are manufactured from petroleum or natural gas. After experimentation with synthetic rubbers in the early 1900s, the first plastic made from petrochemicals, Bakelite, was pioneered in 1907. However, the finished product is so different from the initial raw material that we rarely distinguish which products contain petrochemicals and which do not. Here are 10 familiar products which surprisingly contain petrochemicals. As vague as this may sound, most of the food in your fridge will contain a small amount of petrochemicals. Furthermore, the wax coating you find on many fruits and vegetables such as bell peppers, potatoes and cucumbers is produced from petrochemicals. Food colouring also derives from petrochemicals, so any foodstuff with an artificial pigmentation will contain them. Plastic, including wraps, as well as Styrofoam and PVC that is used to package food all contain petrochemicals. Many skin-enhancing creams actually are composed of petrochemicals – this also applies to sun cream, baby lotion, shampoo, shaving foam and lipstick, among others. The surfaces of compact discs are washed and soaked in petrochemicals to help remove all impurities. Although there are organic nappies on the market, those containing petrochemicals are much more widespread. From aspirin to antihistamines, there are a multitude of drugs on the market which were manufactured using petrochemicals. The nylon which goes into the composition of tights couldn't be manufactured without petrochemicals. Ever wonder where that unique stretchy rubber comes from? Yep, petrochemicals. The plastic frame of glasses and sunglasses is often composed of petrochemicals. Of course, this list is by no means an exhaustive one and the full extent of household products which contain petrochemicals is far, far longer. As such, it is imperative that we know what chemicals are in the products we use and consume. India is likely to start the operations of 281 petrochemicals projects from 2021 to 2025, accounting for nearly 34% of the total upcoming petrochemicals pr.