Travertine limestone or travertine marble; these are the same stone, although travertine is classified properly as a type of limestone, not marble
Marketing in Middle East market
If you want to trade in the Middle East Market, please join in Anbar Asia. Your order will be shown here, so the traders of Middle East contact you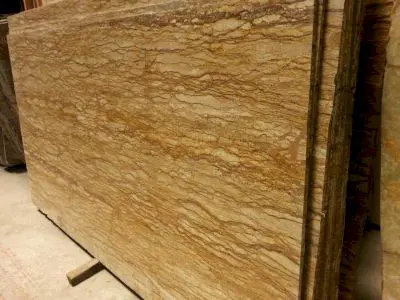 It can be said that it is a stone between Marble and lime found in abundance near hot springs, especially limestone caves. The large cavities in the texture of this rock, as mentioned, are caused by gases trapped in hot water and make the surface of the rock, not polished and slippery, and a good choice for the floor of places that experience high humidity.

This is exactly the reason why Travertine is used in pool floors. At the same time, these pores, in addition to being functional, have added extra beauty to the stone.
The texture of travertine is such that its outer surface remains cool despite the high temperature of the environment and for this reason, it is the best choice for the floor and walls of swimming pools.