Although travertine stones are of natural origin, identifying, extracting, processing, and preparing them for use in buildings naturally requires several tasks
Marketing in Middle East Travertine and Natural Stones Market
If you want to trade in the Middle East Travertine and Natural Stones Market, please join in Anbar Asia. Your order will be shown here, so the traders of Middle East contact you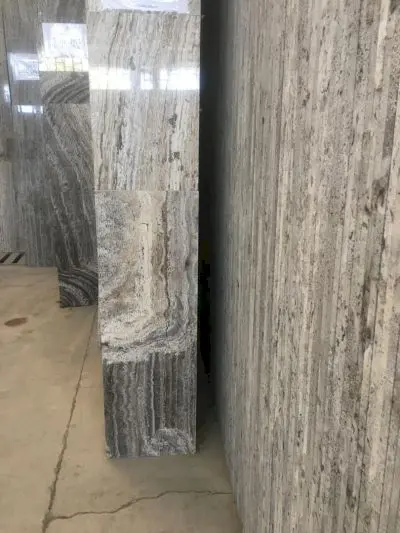 The first task is to cut these stones, which can be done in two ways:

Cutting perpendicular to the lamination (Veincut)
Crosscut parallel cutting

After this stage, the most important stage is finishing or polishing the stone in stone cutting. The final finish of the surface of Travertine stones can determine its final appearance. Polished or polished travertine stones, rough travertine stones, and antique or leather travertine stones are the result of some measures at this stage.

As the name implies, grinding and polishing the stone increases the gloss and smoothness of its surface. However, in some types of travertine stones, which are called leather travertine stones, in addition to removing this step, they also use acid to open the pores of the stone surface and using some wire brushes on the work surface to lose its luster completely.

Travertine is a kind of limestone deposited by springs. With time, the minerals build up into deposits of travertine.