NATURAL GRANITE TILES AND PAVING SLABS
Granite is an example of very hard and durable stones and has high polishing ability. Middle East is a rich region in terms of stone mines. Its weight is high and its use puts a dead load on the building. Granite is one of the stones that can be used both indoors and outdoors.
Granite importers and exporters contact info in Middle East
Granite buyers and sellers list in Middle East
Email
Phone
Country
Reg. date
o...r@...com
+96...223
Yemen
2023-02-06
A...3@...com
736...570
Yemen
2022-11-09
m...m@...com
009...495
Afghanistan
2022-10-04
m...5@...com
009...225
United Arab Emirates
2022-11-03
r...5@...com
774...993
Yemen
2022-06-03
p...i@...com
+90...431
Turkey
2023-01-09
m...h@...com
733...796
Yemen
2022-05-04
m...i@...com
+98...145
United Arab Emirates
2022-06-14
a...a@...com
009...150
Yemen
2023-02-03
m...k@...com
021...021
Oman
2023-01-24
h...7@...com
002...333
Egypt
2023-02-01
d...8@...com
776...290
Yemen
2023-01-25
s...6@...com
+90...764
Turkey
2023-01-22
h...2@...com
009...228
Iraq
2022-05-24
m...y@...com
009...063
Yemen
2022-11-19
f...c@...com
009...233
Lebanon
2022-09-19
3...5@...com
050...845
Israel
2022-11-16
t...r@...com
010...125
Egypt
2023-01-19
b...d@...com
774...204
Yemen
2022-11-01
g...y@...com
772...932
Yemen
2022-05-24
y...h@...com
077...467
Jordan
2022-08-31
s...0@...com
009...654
Afghanistan
2022-10-19
H...e@...com
009...022
Yemen
2023-02-04
t...y@...com
+96...092
Yemen
2022-11-17
a...2@...com
009...669
Afghanistan
2022-09-18
...
...
...
...
...
...
...
...
Only site users can see contact details
Please sign up to see complete contacts information
Marketing in Granite market of Middle East
If you want to trade in the Granite market of Middle East, please join in Anbar Asia. Your order will be shown here, so the traders of Middle East contact you
What is Granite rock?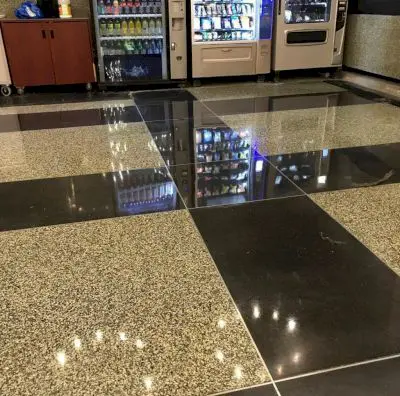 Granite is an example of very hard and durable stones and has high polishing ability. Granite stones are found in red, black, brown, chocolate, pink, blue and green. Their grain size is large and visible to the naked eye. The resistance of this product is higher than different types of marble and travertine, and its polished and shiny surface is more preserved.
This material is the most common building stone that is widely used in the construction industry and it is used for paving, washbasins and stairs. Granite is the best choice for building stairs; because the stairs are worn and polluted due to heavy traffic, so stone such as Granite should be used for them; because they are very durable and durable.
Advantages of Middle Eastern Granite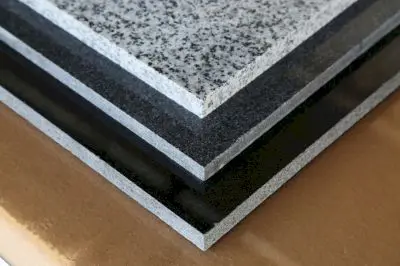 Middle East is a rich region in terms of stone mines; because different types of it can be extracted from mines in different countries and used for different purposes. Granite is also one of the stones whose mines are found in cities such as Khorram Dareh, Birjand, Hamedan, Mashhad, Natanz, Gilan, Toos, Nehbandan, Yazd and Zanjan.
The design and color of this product are different in each region, and this is a great advantage for the country, which eliminates the need to import this stone. Variety of Designs and Colors Granite is available in nature with a high variety of designs, colors and textures, and this has led to the use of this material to beautify the building.
Granite has a unique beauty without the need for design, and its various colors offer countless options for consumers to choose from. Using this product, you can easily create harmony in the space and enjoy its color harmony with other elements in the space. Gray, white, black, green and red are among the most common colors of granite.
Durability and Longevity Granite is an example of a type of building stone that shows the necessary performance in a wide range of applications without changing its structure or color. To use this material, it is enough to cut it to the desired dimensions after extraction and transfer to stone cutting.
Such a stone is hard and durable, but at the same time it is flexible and if it is under pressure or wear, it will not be damaged. The price is right This product has a more reasonable price compared to other samples; because its resources are found in abundance in the country. Also, maintenance costs are lower. Compatibility with Other Materials Using this stone, unique designs can be achieved in the architecture industry.
One of its obvious advantages is its ability to be used with other materials such as steel, wood and glass. Therefore, it can be considered as a complementary material for the building; because it retains its beauty and personality well and is compatible with other materials. Heat Resistance The strength of this material against high heat is excellent, so it is used to make kitchen countertops; because hot dishes can be placed on it without any worries.
Environment Friendly Granite is a raw material that is extracted from natural resources, so unlike other materials, it does not require much cost and time to produce. This material is durable, renewable and can be recycled even years after use. Resistance to Water Penetration Rock Granite is non-porous, and shows very high resistance to water penetration.
This product is used to make toilet sinks, kitchen sinks, counters and floors; because water and moisture will not destroy its resistance. Corrosion Resistance This stone is very resistant to corrosion, so if chemicals are poured on it, it will not be damaged. Resistance to Scratches and Abrasion This material is a hard and very resistant material that is invulnerable to scratches and scratches. This stone is a good choice for stair stone; because it does not suffer from abrasion due to constant travel.
Disadvantages of Granite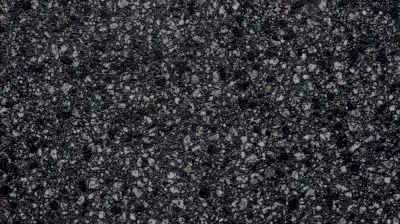 Its weight is high and its use puts a dead load on the building. Installation of this stone is time consuming due to the use of mortar for adhesion. This stone is not thermal and acoustic insulation, thus leading to energy loss in the building. Granite adhesion to mortar is not ideal. For this reason, its use as a paving stone has recently been banned because it is likely to fall.
Application of Granite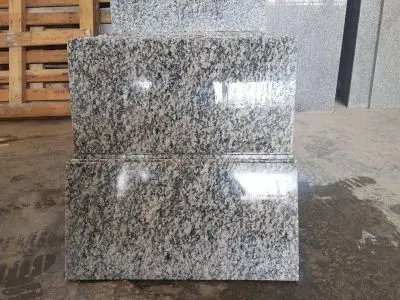 The related Granite and marble industries are one of the oldest industries in the world, dating back to the time of Egypt. There are ancient major exporters of modern Granite include China, Iran, India, Italy, Brazil, Norway, Canada, Turkey, Spain and the United States. Granite is one of the stones that can be used both indoors and outdoors.
Among its applications with uneven or polished surface, we can mention items such as stair treads, sidewalks, kitchen counters, floors, wall coverings, washbasins, kitchen sinks and landscaping. Granite is a rock from the heart of the earth and is known as the inner igneous that has large grains (minerals). Granite colors are usually pink, white, gray and black.
Internal igneous rock means that the molten rock inside the shell cools and never as molten rock. It does not go out of the shell. Gradual cooling of molten rock to form large crystals of a mineral that there are essentials in granites. Over time, the solidification of molten rock depends on its chemical composition available within the shell, it makes different types of minerals in different time periods form and change the final granite. Therefore, the grain size on Granite fits how cooling is molten rock.