Middle East is a rich region in terms of stone mines
Marketing in Middle East Granite and Natural Stones Market
If you want to trade in the Middle East Granite and Natural Stones Market, please join in Anbar Asia. Your order will be shown here, so the traders of Middle East contact you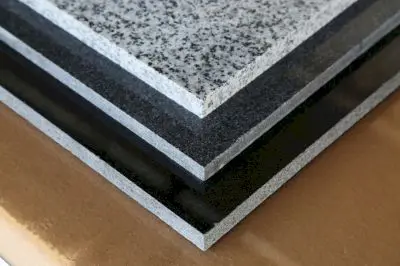 Middle East is a rich region in terms of stone mines; because different types of it can be extracted from mines in different countries and used for different purposes. Granite is also one of the stones whose mines are found in cities such as Khorram Dareh, Birjand, Hamedan, Mashhad, Natanz, Gilan, Toos, Nehbandan, Yazd and Zanjan.
The design and color of this product are different in each region, and this is a great advantage for the country, which eliminates the need to import this stone. Variety of Designs and Colors Granite is available in nature with a high variety of designs, colors and textures, and this has led to the use of this material to beautify the building.
Granite has a unique beauty without the need for design, and its various colors offer countless options for consumers to choose from. Using this product, you can easily create harmony in the space and enjoy its color harmony with other elements in the space. Gray, white, black, green and red are among the most common colors of granite.
Durability and Longevity Granite is an example of a type of building stone that shows the necessary performance in a wide range of applications without changing its structure or color. To use this material, it is enough to cut it to the desired dimensions after extraction and transfer to stone cutting.
Such a stone is hard and durable, but at the same time it is flexible and if it is under pressure or wear, it will not be damaged. The price is right This product has a more reasonable price compared to other samples; because its resources are found in abundance in the country. Also, maintenance costs are lower. Compatibility with Other Materials Using this stone, unique designs can be achieved in the architecture industry.
One of its obvious advantages is its ability to be used with other materials such as steel, wood and glass. Therefore, it can be considered as a complementary material for the building; because it retains its beauty and personality well and is compatible with other materials. Heat Resistance The strength of this material against high heat is excellent, so it is used to make kitchen countertops; because hot dishes can be placed on it without any worries.
Environment Friendly Granite is a raw material that is extracted from natural resources, so unlike other materials, it does not require much cost and time to produce. This material is durable, renewable and can be recycled even years after use. Resistance to Water Penetration Rock granite is non-porous, and shows very high resistance to water penetration.
This product is used to make toilet sinks, kitchen sinks, counters and floors; because water and moisture will not destroy its resistance. Corrosion Resistance This stone is very resistant to corrosion, so if Chemicals are poured on it, it will not be damaged. Resistance to Scratches and Abrasion This material is a hard and very resistant material that is invulnerable to scratches and scratches. This stone is a good choice for stair stone; because it does not suffer from abrasion due to constant travel.
Granite Stone is a very hard and tough stone, it has very high compressive strength and its color variety is high compared to other stones. The texture of granite stone has a uniform and flat appearance. The inside of granite has clearly visible black grains in its texture. Granite is the most well known igneous rock. Many people are familiar with granite because it's the most common type of stone found in the earth's surface and it is used for creation of objects used in everyday life. Cabinets and kitchen countertops, floor covering, cobblestones, curbstones, stairs, and building external façade are some of the parts in which granite stones are used. You can see the presence of granite in many parts of the house. According to experts, one of the distinguishing features of granite stones is their durability and strength. Granite stone has a very elegant appearance which is why it is being used in building façade and floor covering. Despite the many merits of granite stones, they also suffer from some disadvantages and problems. One of the biggest problems with granite stones is its high price and high cost of installation, which is very high compared to other products. The speed of implementing granite is low due to behind the stone mortaring operation and time-consuming mortar adhesion and takes a long time. One of the unique features of granite is radiation of radioactive waves. For this reason, the use of these stones in laboratory environments and hospitals was banned in the early twenty-first century since granite radiations can be carcinogenic. According to experts granite stones are mostly used in kitchens. Granite stones can be used as countertop surfaces, cabinet surfaces or even floor covering. As we pointed out in the paragraphs above, granite stones are impervious to water. Granite stones can also be used in decoration of environments like living rooms and dining rooms since their distinct and attractive appearance can attract the attention of anyone.