Imports and exports to Georgia have special attractions for many countries in the region, especially neighboring countries
Marketing in Georgia Market
If you want to trade in the Georgia Market, please join in Anbar Asia. Your order will be shown here, so the traders of Georgia contact you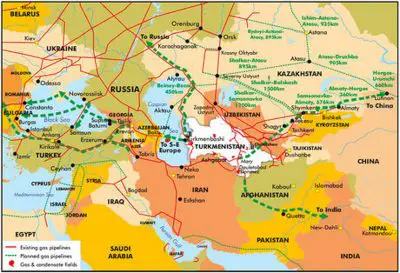 Although there is currently an Iran-Georgia Chamber of Commerce, they do not have much activity to increase trade between Iran and Georgia, and a few months ago, due to some internal conflicts in the Iran-Georgia Chamber of Commerce between its head of two countries, it is not a strong organization.
Export to Georgia, a comprehensive guide to entering the Georgian market
The Chamber of Commerce should be an organization that avoids any business dealings with its members, but unfortunately we see that the Chamber of Commerce itself does legal work for Iranian businessmen, such as registering a company and obtaining a residence permit in Georgia, which is not their specialty.
Most of Iran's exports to Georgia include: bitumen, fuel oil, coke and various Petroleum and petrochemical derivatives, construction materials, agricultural products including: summer vegetables, garlic, onions, potatoes, as well as pistachios and vegetables (International exhibition of Agricultural Companies), a variety of home appliances and so on, if the potential of Iran to export to Georgia is much higher than this amount.
Exports to Georgia; The situation of Iran's exports to Georgia
Imports and exports to Georgia are among the things that many traders and businessmen want to know about. Different countries of the world, on the one hand to meet their domestic needs, and on the other hand to increase national income, import goods and services from other countries and export their goods and services to other countries.
If you intend to carry out industrial activities or export and import in Georgia, it is better to register a company in the ports of this free zone. By doing this, you can reduce many costs and your export and import process will be easier.
One of the reasons for the country's growing economic trend is the economic reforms that have taken place in this country in the last decade.
Imports and exports to Georgia have special attractions for many countries in the region, especially neighboring countries, and in January 2019, Georgia's foreign trade amounted to $ 826.8 million, which is 1.1% more than in the same period in January 2018. Increased by 2%.
Georgia's exports to the Commonwealth of Independent States increased by 55.2% year on year to $ 125.4 million, and 26 million bottles of Georgian wine were exported in 2019.