Imports from Georgia to Iran are limited to certain products, one of the most important of which is the import of meat from Georgia
Marketing in Georgia Market
If you want to trade in the Georgia Market, please join in Anbar Asia. Your order will be shown here, so the traders of Georgia contact you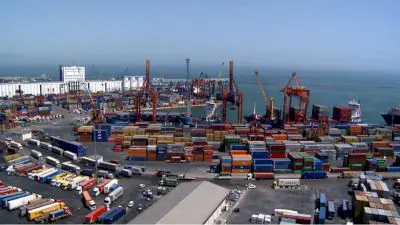 Imports from Georgia to Iran are limited to certain products, one of the most important of which is the import of meat from Georgia. Iran imports about $ 40 million worth of goods from Georgia. These goods include Georgian wood, especially beech wood, ferro-manganese, freshly dried walnuts, tractors and machines, metal turning and ironwork for construction work. Imports from Georgia to Iran can be pursued on a larger scale and include a variety of goods.
This country, like Iran, has more potential for exporting its goods, but because both countries do not create favorable conditions for economic exchanges in this field and the economic delegations of both countries are not fully aware of each other's investments, these cases do not seriously pursued.
In recent years, agreements have been reached between Tehran and Tbilisi to eliminate taxes and encourage investment in air, land and sea transport. Iran is working to diversify transit routes to transport its cargo to this country and import from this country to Iran, and considers this country a suitable alternative route for transporting cargo to Europe.
Car imports from Georgia
Currently, imports from Georgia to Iran include products such as Georgian beech wood, ferromanganese, walnuts, tractors, special machines for metalworking, car imports from Georgia, scrap iron, beams for housing construction, and so on.
Most of Iran's exports to Georgia have been items such as bitumen, fuel oil, coke and various oil and petrochemical products, agricultural products such as summer vegetables, garlic, onions, potatoes, vegetables and household appliances.
When it comes to importing cars from Georgia, the first question that may come to mind is why we should import cars from Georgia, the answer to which is the lower cost of cars in Georgia than in Iran. The car industry in this country has undergone a very interesting trend in recent years, and ultimately leads to a very low final price for the buyer, as a result of which, the car export market from Georgia is hot.
Iran is no exception and many people and businessmen are looking to import a car from Georgia. Note that if you want to buy a car and import it into the country, you or your chosen legal representative should Travel to this country and go through all the steps and legal affairs properly.
Imports from Georgia to Iran include the products mentioned in the above sections of the text. But in general, it should be known that imports from this country include authorized goods, the import or export of which requires compliance with the rules and does not require a license. Another type of import of goods is conditional goods, which can be exported and imported with a license.
This type of product is like wheat or films that require a license to enter. Another type of product is prohibited goods, the export and import of which is prohibited according to Islamic law, on the basis of their purchase and sale, and by law. For this type of goods, we can use alcohol as an example.
Import of live cattle from Georgia
In recent years, due to the production of live cattle in this country, many Iranian traders have imported live cattle from Georgia, which has special conditions. It should be noted that imports from this country do not include non-standard goods. Because products may be offered at low prices that are not of good quality or do not meet the required standard.
In order to import industrial goods, it is necessary to ensure after-sales service. In this regard, the reasons for low prices for imported goods should be investigated and products should be purchased from reputable representatives and manufacturers who are introduced by the main manufacturers. Georgia's political stability and security is one of the things that can be useful for businessmen who work in the field of importing or exporting to this country.
Import of Georgian wood
Wood is considered as one of the most important raw materials in the world, which is the main base of many important industries and large quantities of it are imported to other countries annually by source countries that can be exported.
Beech wood is one of the most famous and practical woods that is used all over the world and many users. Georgia is one of the countries that exports beech wood and earns a lot of money every year.