Georgia's position on the road to Europe and its strategic situation and tax laws in the field of foreign investment are considerable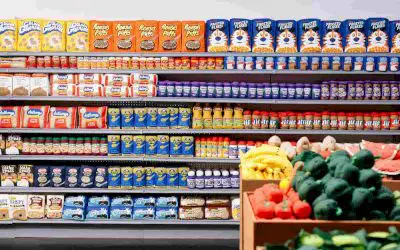 Georgia's position on the road to Europe and its strategic situation and tax laws in the field of foreign investment, as well as allowing the return of investor profits abroad are some of the issues that can be raised in this regard. Studies show that strengthening trade relations between the two countries and removing some international barriers to exports and imports to these two countries can strengthen their economies and provide a good platform for sending goods to both countries. Provide.
The most important problems of importing from Georgia
Given that imports from this country posed many problems for Iranian businessmen and traders at the time of the sanctions, such as the lack of an account and the lack of money transfers from Georgia to Iran, with the formation of Iran's nuclear deal with the European Union and the world, the platforms for importing from Georgia to Iran and exporting to this country became easier.
The Guide to Trade Laws on Imports from Georgia to Iran and Exports to Georgia is contained in Resolution 35 of the Cabinet of Ministers of the Republic of Georgia, adopted on January 23, 1995. The decree sets out the ministries and policy-making bodies responsible for importing and exporting to Georgia, the list of licensed and illegal goods, and the export and import goods that must be licensed.
Customs regulations, taxes and duties related to Iran and the export of goods are not prohibited, but tax exemptions are provided for imports from Georgia to Iran for the import of medicine, medical equipment, Chemicals and Food products. Production of industrial goods such as electric motors, agricultural equipment, artificial textiles, Chinese products, industry, and machinery increased in 1993. But due to the lack of updating in the field of production of these types of industries, the recession in their field in the economy became more and more.
Imports of goods from Georgia to Iran include the limited items mentioned above. However, the economic context of the relations between the two countries has a much higher capacity that needs to be planned. Understanding the economic context of this type of relationship can strengthen Iran's exports to Georgia.
Exports to Georgia; The total volume of trade between Iran and Georgia per year is estimated at about $ 150 million, which is a small figure, and it is clear from these statistics that Iran is not one of Georgia's trading partners, the main reason being the lack of a strong organization and it is organized like the Iran-Georgia Chamber of Commerce and as a result, Iranian businessmen are not familiar with Georgian goods and import and export conditions, as well as Georgians are not familiar with Iranian products.