The most important business sectors in Georgia are industrial, agriculture, tourism and construction
Marketing in Georgia Market
If you want to trade in the Georgia Market, please join in Anbar Asia. Your order will be shown here, so the traders of Georgia contact you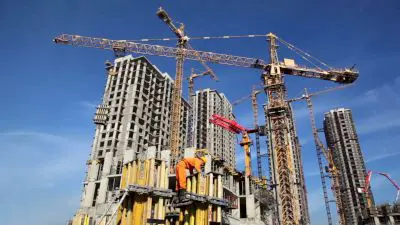 The best business in Georgia is very unprofessional, regardless of the working capital.
The most important business sectors in Georgia are:
Industrial
Agriculture
Tourism
Construction
Currently, most Iranians living in Georgia work in the real estate industry
Some are building property
Some are buying and selling
A number as a real estate consultant
They work, but the construction industry is only a small part of the business opportunities in Georgia.
Export of goods from Iran to Georgia
Agriculture, especially the packaging of agricultural products
Cafes and restaurants in Tbilisi and Batumi
Aviculture
Georgia's economic system is a free economic system. In Georgia, the cost of advertising for an individual may exceed many of the costs of exporting or importing and producing goods. In a free economy, owning any goods is not a privilege. Therefore, it is produced if it has a good consumer.
It should be noted that in Georgia, the highest cost is spent on advertising goods for sale, and sometimes the cost of advertising may be more than the cost of producing goods. Imports from Georgia to Iran have been slightly higher in recent years. Recent international sanctions have made it difficult for imports and exports to enter the country.
Conditions for importing meat from Georgia
Imports from Georgia to Iran are limited to certain products, one of the most important of which is the import of meat from Georgia. Iran imports about $ 40 million worth of goods from Georgia. These goods include Georgian wood, especially beech wood, ferro-manganese, freshly dried walnuts, tractors and machines, metal turning and ironwork for construction work.
Imports from Georgia to Iran can be pursued on a larger scale and include a variety of goods. This country, like Iran, has more potential for exporting its goods, but because both countries do not create favorable conditions for economic exchanges in this field and the economic delegations of both countries are not fully aware of each other's investments, these cases do not seriously pursued.
In recent years, agreements have been reached between Tehran and Tbilisi to eliminate taxes and encourage investment in air, land and sea transport. Iran is working to diversify transit routes to transport its cargo to this country and import from this country to Iran, and considers this country a suitable alternative route for transporting cargo to Europe.