Chemicals are substances that have a fixed composition and specific properties
Marketing in Middle East Chemicals Market
If you want to trade in the Middle East Chemicals Market, please join in Anbar Asia. Your order will be shown here, so the traders of Middle East contact you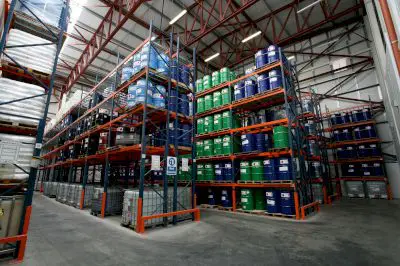 Chemicals are substances that have a fixed composition and specific properties. In general, Chemicals cannot be easily separated by physical separation methods. You cannot easily identify its components without breaking down the elements and compositions of materials.
These substances are in the form of chemical compounds, chemical elements, ions, or alloys and are present in four forms: solid, liquid, gas, and plasma. Most of the products that are produced in different factories and industries today are chemicals. Chemicals are substances that have certain chemical compositions. Chemical compounds include chemical elements, ions, and alloys. Chemicals are defined in science as substances that can occupy space and mass.
Many elements in chemicals combine to form a specific substance. Industrial chemicals are considered one of the most important bases of industry in any country. Each chemical is the result of a combination of several chemical elements, and the type of substance obtained varies according to the number of elements used.
Most industries in all products are dependent and need to use these substances. The food industry is typically dependent on food chemicals, which are also a group of industrial chemicals. Detergent companies also use industrial chemicals to make their products.
" Some chemicals occur in nature, such as water. Other chemicals are manufactured, such as chlorine (used for bleaching fabrics or in swimming pools). Chemicals are all around you: the food you eat, the clothes you wear. You, in fact, are made up of a wide variety of chemicals.