Nanochemistry is a new discipline that combines chemistry with nanoscience
Marketing in Middle East Chemicals Market
If you want to trade in the Middle East Chemicals Market, please join in Anbar Asia. Your order will be shown here, so the traders of Middle East contact you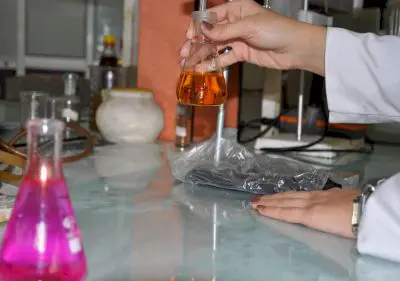 (Merck, Sigma Aldrich, Fluca) are a group of chemical compounds used in laboratory grades in industry, universities, and medical diagnostic laboratories. Merck, Sigma, Fluca companies produce the best brands of laboratory materials in the world. In Iran, laboratory materials are also produced in Isfahan, Tabriz, Mashhad, Karaj, Tehran, Shiraz, and Rasht, and they can be produced at a much lower cost.
Nanomaterials are Chemicals or substances that are produced and used on a very small scale (up to 10,000 times smaller than the diameter of a human hair). These compounds are designed to display new properties such as increased resistance, chemical reaction, or conductivity. Nanomaterials are used in hundreds of products today, including batteries, coatings, antibacterial clothing, etc., and analysts expect the market for these materials to grow significantly shortly.
Nano-innovation will be seen in many sectors including public health, employment, and safety, occupational health, industry, innovation, environment, energy, transportation, security, and space. Nanochemistry is a new discipline that combines chemistry with nanoscience. Nanochemistry deals with the synthesis of structural blocks that depend on the size, surface, shape, and properties of materials. Nanochemistry is now used in the fields of science as well as engineering, biology, and medicine.
Due to the rapid and diverse growth of engineered nanomaterials, it is a challenge for regulators and risk assessors to understand the potential for exposure and whether methods used for assessing conventional chemicals can be used for nanomaterials. To better protect human health and the environment, EPA and others use the research to inform policy and regulatory decisions about chemicals. The environmental fate of chemicals describes the processes by which chemicals move and change in the environment. Existing test protocols for soluble chemicals may not work to test the safety of nanomaterials. The approach EPA is evaluating can be used to replace hazardous chemicals with naturally occurring antioxidants that reduce the metal salts and contain the nanomaterials that are formed.