The Middle East, with its vast hydrocarbon and mineral resources, is one of the largest players in this large market in Asia

Notice: Undefined variable: listTitle1 in /home/anbarasi/domains/anbar.asia/anbar/inc/html/desktop/orderform.php on line 14


Notice: Undefined variable: listHeader in /home/anbarasi/domains/anbar.asia/anbar/inc/html/desktop/orderform.php on line 17

Email
Phone
Country
Reg. date
m...i@...com
+98...145
United Arab Emirates
2022-06-14
t...t@...com
+92...723
Pakistan
2022-08-23
r...5@...com
774...993
Yemen
2022-06-03
z...s@...com
+96...129
Yemen
2022-05-17
r...y@...com
010...223
Egypt
2022-12-04
S...n@...com
009...988
Saudi Arabia
2023-02-07
h...7@...com
002...333
Egypt
2023-02-01
S...9@...coM
565...201
Saudi Arabia
2023-01-12
o...r@...com
+96...223
Yemen
2023-02-06
m...5@...com
770...402
Yemen
2022-10-19
a...y@...com
002...023
Egypt
2023-01-19
A...m@...com
009...007
Yemen
2022-09-15
a...1@...com
009...800
United Arab Emirates
2022-11-08
x...3@...com
009...818
Yemen
2022-04-08
A...a@...com
+20...583
Egypt
2022-11-08
M...t@...com
925...205
Oman
2023-01-11
k...1@...com
098...906
United Arab Emirates
2022-12-06
3...5@...com
050...845
Israel
2022-11-16
b...d@...com
774...204
Yemen
2022-11-01
t...y@...com
+96...092
Yemen
2022-11-17
a...i@...com
967...959
Yemen
2023-01-16
a...2@...com
733...010
Yemen
2023-01-12
h...2@...com
009...228
Iraq
2022-05-24
m...5@...com
009...225
United Arab Emirates
2022-11-03
t...8@...com
009...309
United Arab Emirates
2022-12-09
...
...
...
...
...
...
...
...
Only site users can see contact details
Please sign up to see complete contacts information
Marketing in %s market of Middle East Chemicals Market
If you want to trade in the Middle East Chemicals Market, please join in Anbar Asia. Your order will be shown here, so the traders of Middle East contact you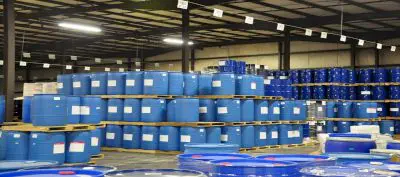 The Middle East, with its vast hydrocarbon and mineral resources, is one of the largest players in this large market in Asia and even the world. Depending on the type and volume of the requested material, the purchase of Chemicals in the world can be done in different ways, such as a direct purchase from the manufacturer, purchase from reputable importers and sellers active in this field, purchase from the commodity exchange, etc.
Reports from these institutions show that the market value of this market in 2014 with the unprecedented growth of nearly 5.5 trillion dollars was recorded. In 2019, due to strict regulations on the effects of chemicals on human health and restrictions, the production of some harmful chemicals in this market decreased to $ 3.94 trillion, but it is predicted that by the end of 2024, with the increase in trading volume, we will see a growth of 1.8 percent in this market again.
The volume of the global chemical market will grow significantly with an approximate increase in sales in the next two decades, according to experts, the best time to enter the market of buying and selling chemicals and its production and export. The production, sale, and purchase of chemicals is a safe and efficient method with a definite profit.
That is why many companies around the world work in this field. Business activity in this field can be exclusive or public. For example, some companies operate only in the field of industrial materials, but larger companies have a wider and more diverse field of activity. Importing and exporting these materials is an active and profitable trade with a bright future because the whole world is witnessing the widespread use of these materials in various fields.
It can be said that all industries depend on chemical compounds to operate, and their supply is a basic necessity for any country. According to statistics, most of the materials imported to the Middle East in recent years have been from India, China, Turkey, and Germany, with the largest share belonging to China, followed by India, Germany, and Turkey, respectively. Imports and exports from these countries include laboratory chemicals, pharmaceutical grade, agricultural chemicals, and many more.
Subscribe to receive publications and newsletters on the investment climate, economic outlook, industry trends, and regulatory framework in Turkey. This is to inform that the Presidency of the Republic of Turkey Investment Office collects no information about www. The e-mail addresses and personal information collected from subscriptions to the Invest in Turkey newsletters are not sold, exchanged, or disclosed to any third parties.