Building stones should be light and should not be technically heavier than a certain limit

Notice: Undefined variable: listTitle1 in /home/anbarasi/domains/anbar.asia/anbar/inc/html/desktop/orderform.php on line 14


Notice: Undefined variable: listHeader in /home/anbarasi/domains/anbar.asia/anbar/inc/html/desktop/orderform.php on line 17

Email
Phone
Country
Reg. date
g...6@...com
009...733
Turkey
2022-11-24
A...m@...com
009...007
Yemen
2022-09-15
f...c@...com
009...233
Lebanon
2022-09-19
S...9@...coM
565...201
Saudi Arabia
2023-01-12
m...m@...com
009...495
Afghanistan
2022-10-04
t...r@...com
010...125
Egypt
2023-01-19
m...k@...com
021...021
Oman
2023-01-24
t...8@...com
009...309
United Arab Emirates
2022-12-09
m...y@...com
009...063
Yemen
2022-11-19
A...3@...vom
+96...974
Yemen
2023-01-05
m...i@...com
+98...145
United Arab Emirates
2022-06-14
M...i@...com
009...083
Turkey
2023-01-13
g...y@...com
772...932
Yemen
2022-05-24
a...i@...com
967...959
Yemen
2023-01-16
A...3@...com
736...570
Yemen
2022-11-09
h...7@...com
002...333
Egypt
2023-02-01
A...a@...com
+20...583
Egypt
2022-11-08
s...6@...com
+90...764
Turkey
2023-01-22
s...0@...com
009...654
Afghanistan
2022-10-19
s...4@...com
096...255
Oman
2022-12-26
a...a@...com
009...150
Yemen
2023-02-03
3...5@...com
050...845
Israel
2022-11-16
S...n@...com
009...988
Saudi Arabia
2023-02-07
M...t@...com
925...205
Oman
2023-01-11
m...h@...com
733...796
Yemen
2022-05-04
...
...
...
...
...
...
...
...
Only site users can see contact details
Please sign up to see complete contacts information
Marketing in %s market of Middle East Natural Stones Market
If you want to trade in the Middle East Natural Stones Market, please join in Anbar Asia. Your order will be shown here, so the traders of Middle East contact you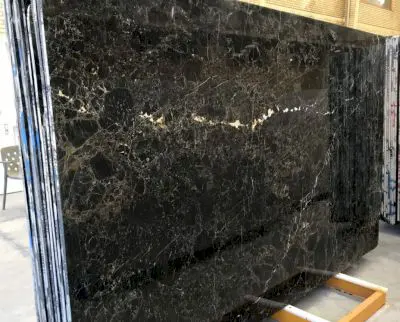 Building stones should be light. The buildings should not be technically heavier than a certain limit. Therefore, according to the materials and bearing of each structure, the appropriate stone should be used. Some building stones are very heavy and strong and some are light. Of course, this lightness is a reason for less strength than heavier stones.
The stones used for construction are processed in the form of polishes, hounds, bushes, or brushes. In the processing stages, the stones used for buildings are processed; they use epoxy or resin. UV rays are then used to tighten the coating. This fills all the pores of the stone and in addition to the polished surface stone; they are also resistant to heat, discoloration, and water penetration. These stones are much easier to clean and can be re-polished every few years.
The stone must be in harmony with the part used. For example, a stone that has a high ability to absorb water is not suitable for use in bathrooms, toilets, or any place that deals with moisture. Building stone must be strong. This stone must be resistant to pressure and shocks that may enter it accidentally. The thickness of the stone is very important for use in the building.
Thinner stones are mostly used for floors and walls, but thicker stones are used as counters or bathtubs, or even decorative sculptures. Building stone must be resistant to temperature changes and chemical penetration. Choosing the right stone for the building is very important.
Building stone, depending on where it is used, must be resistant to temperature changes and the penetration of water or chemicals. Some of the Natural stones used in construction; are even resistant to acid penetration. Building stones must have a high susceptibility to abrasion and bending caused by traffic over time; they are very resistant.
Following are 12 Most Popular Natural Stones in the Middle East.