Crystal Marble is one of the most beautiful stones in the Middle East market
Marketing in Middle East Natural Stones Market
If you want to trade in the Middle East Natural Stones Market, please join in Anbar Asia. Your order will be shown here, so the traders of Middle East contact you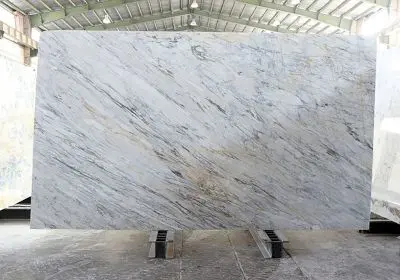 Crystal Marble is one of the most beautiful stones in the Middle East market. Calcareous or dolomitic crystalline rock. Due to the high pressure and temperature that this rock has endured under the underground layers; it is also called crystal metamorphic rock. Crystal Marbles belong to the large family of marbles.
The main mineral of this popular stone in the Middle East is calcite and in some of them, traces of quartz can be seen. This stone is processed in the form of slabs and used in many parts of the building. Porcelain slabs are of moderate quality in terms of quality and are very suitable for interior and exterior parts of the building. This stone has a small porosity and sticks well to the wall or floor with the help of mortar.
It is also a good stone for the exterior of the building due to its light color and high resistance to sun and moisture. The Crystal Marbles that are sent to the market are often without streaks and are white. Depending on the type of porcelain crystal that can be large or small; the type of use of porcelain stone is specified.
Porcelain stones that have smaller crystals are used to perform works of art such as sculpture and create works of art and decoration such as vases, picture frames, glasses, magnificent cigarette butts, etc. Porcelain stones can be used in small and dim environments or for use in bedroom walls, floor Natural stones and even as a facade stone in outdoor spaces.
This stone because of its light color and smooth surface shows the environment larger than it is. So it is natural that the demand for it is high. The price of Crystal Marbles depends on many factors. From which mine the stone was extracted, how it is processed, in what sizes it is cut, etc. are important factors in the price of this stone.
But in general, Azna porcelain and Aligudarz porcelain are among the most popular of this family, and because of their different colors and reasonable prices; they are used in many projects.
Persian Natural Stones are very popular in the local and international market. Persian light marble slabs are very popular in the local and international market. Iranian Light Crystal Marble slabs (Laibid gray crystal) are one of the most popular and beautiful building stones and it has its loyal fans for many years. Tiles and slabs of marble stone can be installed in various parts of the building, including indoor and outdoor spaces. The marble stone is often processed in polished & brushed finishing and is cutting into standard tile sizes and slabs. Micaschist stone, along with the sale of marble stone in the form of tiles & slabs are producing coffee tables, dining tables, consuls, kitchen countertops and Islands. Some sorts of marble stones have a unique, eye-catching beauty and are placed in a special category of Iranian blocks & slabs. There are various factors in determining the price of any stone product, and the price of Iranian Light Crystal Marble is also not excluded. The Micaschist Stone Company usually cut and process the slabs of Persian white marble stone in 2 and 3 cm thicknesses. We produce 1st grade high quality marble stone tiles & slabs suitable for European markets. For Iranian Light Crystal Marble tiles, we are able to supply our clients with all standard of floor, facade and wall tiles. Persian Light Crystal Marble Slabs have very small amount of water absorption, and its high resistance to moisture, cold & heat has made this stone the spotlight of a large number of architects & construction companies. Iranian Light Crystal Marble is one of the few stones that can be used both in the interior and exterior building spaces with polished, honed (matte) and Brushed (leather) finishing.