In the interior of the building, natural stones are used in the floor and walls

Notice: Undefined variable: listTitle1 in /home/anbarasi/domains/anbar.asia/anbar/inc/html/desktop/orderform.php on line 14


Notice: Undefined variable: listHeader in /home/anbarasi/domains/anbar.asia/anbar/inc/html/desktop/orderform.php on line 17

Email
Phone
Country
Reg. date
m...k@...com
021...021
Oman
2023-01-24
m...5@...com
770...402
Yemen
2022-10-19
a...i@...com
967...959
Yemen
2023-01-16
d...n@...com
009...250
Iraq
2023-02-07
a...2@...com
733...010
Yemen
2023-01-12
m...y@...com
009...063
Yemen
2022-11-19
a...y@...com
002...023
Egypt
2023-01-19
e...2@...com
091...185
United Arab Emirates
2022-11-02
h...2@...com
009...228
Iraq
2022-05-24
o...r@...com
+96...223
Yemen
2023-02-06
t...8@...com
009...309
United Arab Emirates
2022-12-09
m...h@...com
733...796
Yemen
2022-05-04
A...3@...com
736...570
Yemen
2022-11-09
s...6@...com
+90...764
Turkey
2023-01-22
x...3@...com
009...818
Yemen
2022-04-08
m...m@...com
009...495
Afghanistan
2022-10-04
s...0@...com
009...654
Afghanistan
2022-10-19
f...c@...com
009...233
Lebanon
2022-09-19
t...t@...com
+92...723
Pakistan
2022-08-23
g...y@...com
772...932
Yemen
2022-05-24
n...2@...com
009...200
Yemen
2023-02-03
t...r@...com
010...125
Egypt
2023-01-19
s...4@...com
096...255
Oman
2022-12-26
H...e@...com
009...022
Yemen
2023-02-04
a...1@...com
009...800
United Arab Emirates
2022-11-08
...
...
...
...
...
...
...
...
Only site users can see contact details
Please sign up to see complete contacts information
Marketing in %s market of Middle East Natural Stones Market
If you want to trade in the Middle East Natural Stones Market, please join in Anbar Asia. Your order will be shown here, so the traders of Middle East contact you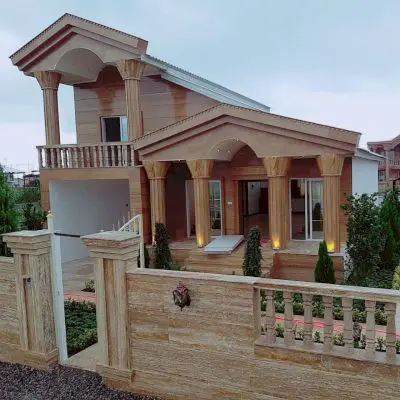 In the interior of the building, Natural stones are used in the floor and walls. Depending on the type of stone, it can be used in the kitchen, bathroom, bathroom (on the floor and walls or as a stone bathtub), on the bedroom floor, hall floor, stairs, elevator frame, counter, etc. The main use of building stones in the exterior is to decorate the facade of the building.
The entrance stairs are also decorated with these stones. For paving open spaces, especially terraces, natural stones are very beautiful and give it a special color and polish. In addition to fencing or paving, natural stones are also used for decoration. Making stone sculptures, decorations such as stone columns and vases are among the other uses of building stones.
While obviously space prohibits us from discussing all the various individual types of natural stone available, here are three of the main subsurface natural stones used in the U.