Zinc is the fourth most consumed metal in the world after iron, aluminum, and copper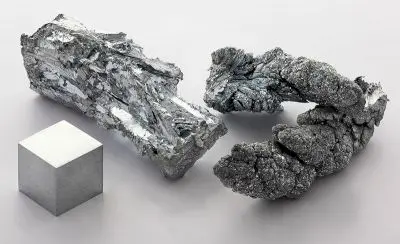 It has strong anti-corrosion properties. As a result, about half of the Zinc produced in galvanized zinc is used, which is the process of adding a thin layer of zinc to iron or Steel to prevent rusting. Gray is used in the automotive, electrical, and hardware industries. Zinc is also used in various alloys such as brass, nickel silver, and Aluminum solder.
Zinc oxide is widely used in the manufacture of many products such as paints, rubber, cosmetics, pharmaceuticals, plastics, inks, soaps, batteries, textiles, and electrical equipment. Zinc sulfide is used in the manufacture of bright colors, fluorescent lamps, and X-ray screens.
The next use of zinc is as an alloy. Zinc combines with Copper alloys (in the form of brass) and other Metals and is used in automobiles, electrical components, and household appliances.
Significant use of zinc in the production of zinc oxide (the most important Chemical zinc) is used in the production of rubber as well as a skin protective ointment.
Zinc is also important for health. It is an essential element for the proper growth of humans, animals, and plants. The adult human body contains 2 to 3 grams of zinc, which is needed for the proper functioning of the body's enzymes and the immune system. It is also important for taste, smell, and inflammatory wounds.