Zinc industry in West Asian countries is very powerful
Marketing in Middle East Zinc and Metals Market
If you want to trade in the Middle East Zinc and Metals Market, please join in Anbar Asia. Your order will be shown here, so the traders of Middle East contact you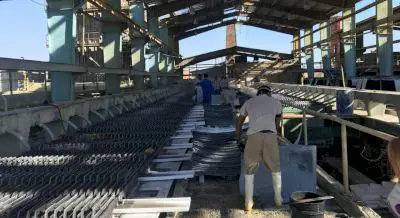 The situation of the Zinc industry in West Asian countries, both quantitatively and qualitatively, is very good and commendable, considering the time that this industry has been established in the countries. Of course, considering the age of about 23 years, this industry has seen many ups and downs and has been repeatedly disrespected by the authorities, including increasing the price of consumables without considering the staggering price reduction.
Zinc ingots in the world (LME) (from $ 317 to $ 720) in the past and the instability and volatility of government policy in the field of mining management and mineral distribution.
For example, receiving 30% duties for the export of ingots, while receiving 4% duties for importing the same goods, paying export bonuses to exporters of Minerals and zinc concentrate, while the minerals in the country do not cover the consumption of domestic factories and the shortage is quite noticeable.
The collapse of the mine wall was a double problem that put serious stress on the industry, reducing unit production by one-third.
Currently, the shortage of sulfuric acid, which is one of the most basic needs of the zinc industry, has caused serious problems for the industry, with several factories closing down due to lack of acid, but Middle Eastern factories continue to produce and export zinc ingots.
The industry is concerned about the state of the mine and the distribution of minerals commensurate with the production capacity of factories. The only solution currently proposed is to pay special attention to the mine and use modern high-capacity tools, equipment, and machinery, use external and internal mining experts, speed up the operation of clearing and tailing and extraction of high-quality minerals.