Analysts look positively at the future of gold
Marketing in Middle East Gold and Metals Market
If you want to trade in the Middle East Gold and Metals Market, please join in Anbar Asia. Your order will be shown here, so the traders of Middle East contact you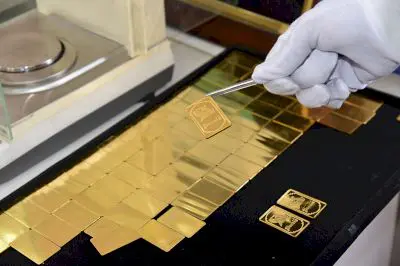 Over the past few weeks, Gold has once again been able to regain its strength and experience a significant increase. This has led analysts to look positively at the future of gold.
In an interview with Kitco News, gold market analyst Shantel Sheen said he expects gold prices to reach $ 1,800 in the coming months but will not reach $ 1,900 by the end of the year. He believes that gold will continue to rise in the long run, but it faces many challenges that could change its price.
Research firm Murenbeeld & Co said in its latest forecast that it expects the average price of gold in the second quarter of 2021 to be $ 1806, in the third quarter to $ 1827 and in the fourth quarter to $ 1865.
The company expects the price of an ounce of gold to reach $ 1,900 in the first quarter of 2022 and its highest level in the second quarter of 2022.
"He is currently neutral on the price of gold because the central banks have put a lot of stimulus into the economy and it is not yet clear whether the economic recovery will be sustainable or not," said Shantel Shion, head of the company's research team.
According to Shivan, there is still a lot of uncertainty about the Corona virus epidemic, and the current pace of economic recovery will not be sustainable.
Another issue that currently exists is rising inflation. According to Shivan, investors cannot be sure of the stability or instability of inflation until the end of the year.
However, Sheen believes that given the high volume of financial and monetary stimulus to the economy, high inflation is unlikely. Also, the price of Bitcoin can have a big impact on the gold market, and the yellow metal will have tough competition with these cryptocurrencies. According to Sheen, the increase in the price of Bitcoin has so far reduced the value of the gold market by 2.5%.