Gold is a noble metal for all buyers and sellers in Middle East countries
Marketing in Middle East Gold and Metals Market
If you want to trade in the Middle East Gold and Metals Market, please join in Anbar Asia. Your order will be shown here, so the traders of Middle East contact you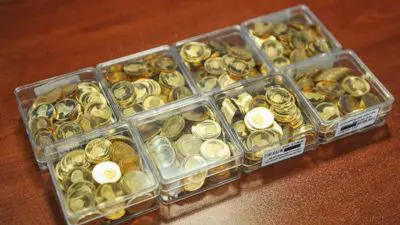 Gold is a chemical element with the symbol Au and atomic number 79 and is one of the elements with high atomic number that exists in nature. Gold is pure, a shiny metal, reddish yellow, dense, soft, malleable and flexible.
Gold is chemically a transition metal and a member of group 11. It is one of the least reactive chemical elements that is solid under normal conditions. Gold metal, often in the form of a free element in the form of metal fragments or grains, is present in rocks, veins, and alluvial deposits, and is present in a series of solid solutions with the element Silver (electrum). It also alloys naturally with Copper and palladium.
Gold will not tarnish
Unlike silver which can degrade in the air over time, gold will not rust or taint. Gold, in particular, is extremely difficult to corrode. Only very strong acids such as nitric acid and hydrochloric acid can cause gold to become damaged. This is why wedding bands are traditionally made of gold, as they are guaranteed to stand the test of time.
Gold is a noble metal
Gold is a noble metal. Noble Metals are a group of metals which do not corrode over time under normal conditions.