The basis for the cost of making jewelry is determined based on its design
Marketing in Middle East Gold and Metals Market
If you want to trade in the Middle East Gold and Metals Market, please join in Anbar Asia. Your order will be shown here, so the traders of Middle East contact you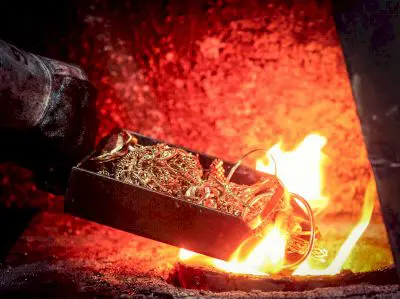 Gold made by machine and in high circulation has a lower manufacturing wage and those made by hand and more limited, have a higher manufacturing wage, but this does not mean that all machine-made Gold is low-wage, but the complexity of design and type of mounting Gemstones increases the cost of construction.
Usually, people who do not look at gold only as a purchase of capital, and for whom the aspect of its uniqueness and beauty is important, are willing to pay any cost to make a unique design.
Global gold production in 2019 will reach more than 3300 tons. The Muruntau mine in Uzbekistan was the world's largest gold mine in 2019. Five out of ten large gold mines are owned by Barrick Corporate. In this article, we review the 10 largest gold mines in the world, prepared by the mines and Metals website based on 2019 production statistics.
This list has changed significantly compared to the 2018 version. Indonesian Grasberg mine, which topped the list of the world's largest gold mines in 2018, is on the verge of leaving the top 10 mines. The Mineral Grasberg Complex is undergoing underground operations to return to full production, which is scheduled for 2022.