Terms of sale by consumers are also different and affective on the construction wage and the seller's profit and The quality of the stone is the concern of many jewelry buyers
Marketing in Middle East Gold and Metals Market
If you want to trade in the Middle East Gold and Metals Market, please join in Anbar Asia. Your order will be shown here, so the traders of Middle East contact you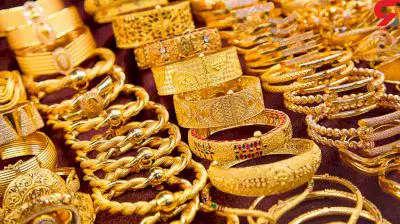 In general, we have 4 types of precious stones (diamond, emerald, sapphire (beryl) and red ruby) and a large number of semi-precious stones such as amethyst, citrine, Topaz that the landing of these stones on Gold turns it into jewelry.
What stone to prioritize when buying jewelry or to determine the quality of the stone is the concern of many jewelry buyers; In general, gemstone is valuable for 3 reasons.
Beauty and radiance, scarcity and durability; brilliant stone, which is a type of diamond, is higher in brilliance and durability than other stones, and since it has been well managed since the beginning of exploration, it has a good supply and demand market, but Emerald and sapphire stones are more rare. And their high quality is very valuable and makes them more and more expensive, but it is beyond the ordinary people to recognize the quality of all stones.
For example, you may buy a Diamond ring that the seller will charge a lot of money for the stone worked on, but when you sell, you will find that the diamond used in the ring is bad because of its bad cut and impurities, and the value of the money you paid. To avoid this problem, the only way left is to buy from jewelry stores that are reputable and guarantee the purchased item.
Reputable jewelry stores will deduct only 15 to 20 percent of your payment when you sell, while if you do not have a valid invoice, you may incur a large loss when selling jewelry.
Sale of gold = daily price per gram of gold + manufacturing wages + profit seller (7 or 8%)
Sale of jewelry = daily price of gold + wages including (value of stones used / wages for making jewelry base / expenditure and other costs) + profit seller (15% to 20%) as the method of buying gold differs from jewelry, their terms of sale by consumers are also different.
In work made of gold, the construction wage and the seller's profit are deducted and purchased at the daily rate, but how to sell jewelry, which I emphasize and order, be careful in maintaining the purchase invoice. It is the case that the seller's profit (15% to 20%) is deducted from the daily price listed in the invoice and its price is paid to its owner.