The most attractive and valuable jade found in the United States‎
Marketing in Middle East Jade and Gemstones Market
If you want to trade in the Middle East Jade and Gemstones Market, please join in Anbar Asia. Your order will be shown here, so the traders of Middle East contact you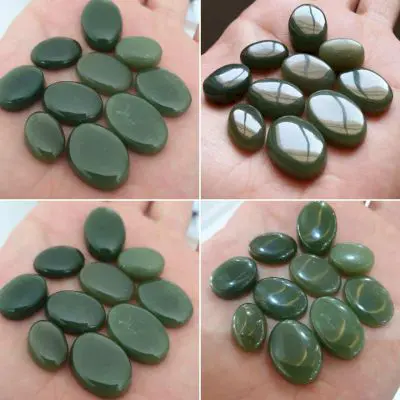 Jadeite Mines in the World
The highest quality Jade is in Burma Myanmar and one of the most important and economical green jade ‎mines in northern Burma can be mentioned. The jade of this region is formed and metamorphosed due to ‎the very high pressure of the Himalayan Mountains. Secondary deposits are also found among the layers of ‎sedimentary rocks composed of conglomerate and Sandstone in the riverbed.‎
The size of the jadeite rubble here may be as large as sand or several tons of very large boulders. Despite ‎the strict control of the Burmese government, most of these jade is still smuggled to and traded in Chiang ‎Mai, China, or Thailand. Elsewhere in the world, we can mention the United States (California), Japan, ‎Guatemala, and the CIS.‎
Geographically, much of the world's jade is found around the rim of the Pacific Ocean, where subduction transports large slabs of oceanic lithosphere beneath continents and volcanic island arcs. This accounts for much of the jade found in South America, Central America, the United States, Canada, eastern Asia, and New Zealand.
Perhaps the most attractive and valuable jade found in the United States is from the area around Jeffrey City and Crooks Gap in Wyoming. There, nephrite jade is found by prospecting alluvial sediments, looking for jade in stream-rounded pebble- to boulder-size pieces.China, Russia, Guatemala and New Zealand have the richest quality reserves of quality nephrite.
The most expensive mines are mined in Myanmar and then exchanged annually at the Great Rangoon Gemstone, Pearl and Pearl Trading Center. Hong Kong is another hub of this "meteorite".