Color, transparency, purity, weight, place of extraction and its type affect the price of jadeite
Marketing in Middle East Jade and Gemstones Market
If you want to trade in the Middle East Jade and Gemstones Market, please join in Anbar Asia. Your order will be shown here, so the traders of Middle East contact you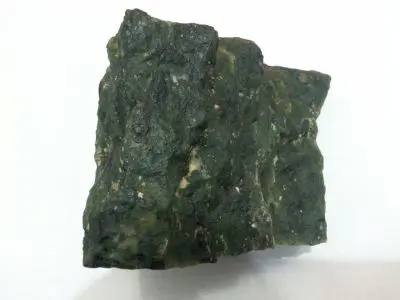 Green Jade is a valuable gem and the price of each gram of green jade according to color, transparency, purity, weight, place of extraction and its type can be very cheap to very expensive and depending on the type of jewelry used can be It is different. There are other types such as black, white and even yellow, but here we will deal with the most abundant types of this gem. Note that in the pricing of this gem, color uniformity, transparency such as honey transparency, high purity, gloss and special color are effective in increasing the price, and things such as opacity and stain are of value. This gem reduces. Due to these features, the price can range from $ 1 to $ 1 million. It will be described in more detail below.
The most expensive type of jade is found in Myanmar and is then traded annually in a large trading center for gemstones, jade and pearls located in Rangoon due to the importance of the price of antique jade. Another major point of exchange for this unique gem is Hong Kong, which is due to the high price of green jade in this country. Hong Kong also sells large pieces of gemstones, carved jewelry, small antiques and attractive rhinestones, ranging in value from about a dollar to six-digit price figures.
One of the most risky actions is to buy uncut samples and unprocessed pieces. Large pieces of stone are mainly sold, only a small part of which is shaved, and customers are able to check its quality through that valve. Since it is not possible to check the quality before starting the cutting operation, most people sell substandard and non-original stones at the price of original green jade, which does not have the properties of jade stone.
Price per Gram of Dark and Light Green Jade
Some specimens of this stone have been mined in Guatemala, the United States, Canada and Russia. One of the best examples can be found in Myanmar (Burma), a very high quality type of this gemstone is usually used in necklaces, but in general the price per gram of Myanmar green jade is from 5 to 2500 dollars, in other words 1 Up to $ 500 per carat. Of course, there are other types of jade that have different and very low prices, for example, Khorasani jade has a very low price. The price of the original jade stone in Iran (Khorasani type) is less than $ 1 per gram. This price is related to the cut jewel and its rough price is also lower. In jade gem, the sharper the background color, the higher the price of the original jade stone.
Price of the Original Black Jade
The price of the original black jade is lower than the green type. The greener and clearer this gem is (the clearer the honey), the more valuable it becomes. For the approximate price of the black type (very dark green) up to about 2-3 dollars per gram. For example, the following necklace weighs about $ 30 and weighs about $ 30.
Price of Antique Jade Stone
To determine the price of antique jade stone or other types of jade in general, it is better to refer to an expert so that after distinguishing the original jade stone from the counterfeit, one can accurately comment. Properties and properties that exist increase the price of antique jade stone, but in addition, there are structural factors that affect the price of jade. Items such as special color, transparency such as honey, regular structure, fineness in cutting. They increase the price of jade and in contrast to dull and uneven color, surface cracks, irregular structure and are also effective in reducing the price of jade. Myanmar jade is of very high quality and Myanmar green jade is more expensive than other types. But in the case of antiques, very important factors are: antiquity, place of extraction, historical background of the antique, the design created from that gem, which makes it very difficult to determine the price of the antique jade stone, so refer to an expert is the only solution to this problem.
Price per Kilo of Raw Jade Stone
Buying and selling in kilograms is often used for the rough type. In Iran, the price of a kilo of raw jade is often less than $ 50, but it still depends a lot on the net use of that raw, and the price of $ 50 can be more or less. Of course, there are special examples, especially in China, which are sculpted in the form of sculptures that weigh several tens of kilograms and their price is much higher.