The darker the color of the jade, the higher its value and price

Notice: Undefined variable: listTitle1 in /home/anbarasi/domains/anbar.asia/anbar/inc/html/desktop/orderform.php on line 14


Notice: Undefined variable: listHeader in /home/anbarasi/domains/anbar.asia/anbar/inc/html/desktop/orderform.php on line 17

Email
Phone
Country
Reg. date
r...5@...com
774...993
Yemen
2022-06-03
d...8@...com
776...290
Yemen
2023-01-25
t...8@...com
009...309
United Arab Emirates
2022-12-09
s...0@...com
009...654
Afghanistan
2022-10-19
b...d@...com
774...204
Yemen
2022-11-01
m...i@...com
009...884
Lebanon
2023-01-22
o...r@...com
+96...223
Yemen
2023-02-06
S...9@...coM
565...201
Saudi Arabia
2023-01-12
A...m@...com
009...007
Yemen
2022-09-15
m...5@...com
009...225
United Arab Emirates
2022-11-03
y...h@...com
077...467
Jordan
2022-08-31
s...4@...com
096...255
Oman
2022-12-26
A...3@...vom
+96...974
Yemen
2023-01-05
a...a@...com
009...150
Yemen
2023-02-03
e...2@...com
091...185
United Arab Emirates
2022-11-02
A...3@...com
736...570
Yemen
2022-11-09
3...5@...com
050...845
Israel
2022-11-16
a...2@...com
733...010
Yemen
2023-01-12
p...i@...com
+90...431
Turkey
2023-01-09
A...a@...com
+20...583
Egypt
2022-11-08
s...6@...com
+90...764
Turkey
2023-01-22
H...e@...com
009...022
Yemen
2023-02-04
f...c@...com
009...233
Lebanon
2022-09-19
t...y@...com
+96...092
Yemen
2022-11-17
m...m@...com
009...495
Afghanistan
2022-10-04
...
...
...
...
...
...
...
...
Only site users can see contact details
Please sign up to see complete contacts information
Marketing in %s market of Middle East Jade and Gemstones Market
If you want to trade in the Middle East Jade and Gemstones Market, please join in Anbar Asia. Your order will be shown here, so the traders of Middle East contact you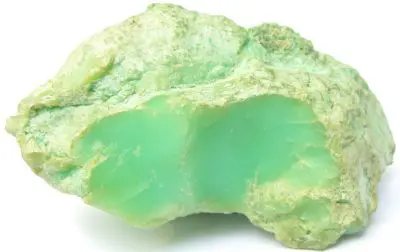 In addition to green jade, it is also found in white, yellow, blue and gray. It is interesting to know that the royal Jade found in Myanmar is the most valuable known form of jade that has an Emerald green color.
The first jade carvings were found in China and date back to the Neolithic period, around 5,000 BC. In China, jade is used for good luck, longevity and love. Jade is also said to be a stone of peace and friendship and has anti-stress and anti-anxiety properties. It is also effective in treating seizures, lung diseases and skin diseases. In the eastern countries, jade is a symbol of peace and tranquility.
The color, transparency and texture of the stone is one of the most important factors in determining the price of jade. The darker the color of the jade, the higher its value and price.
There is a high probability that jade enthusiasts will make a mistake and buy counterfeit stones. With the naked eye, it is difficult to distinguish low-quality and painted stones, which, unfortunately, have a large number of counterfeit stones. In the classification system of this stone, "Imperial Jade" is known as "Jade A".
"Jade B" is a stone that is boiled in a strong acid to remove contaminants (e.g. iron oxide) from the grooves in it, and finally its cracks are covered with wax or synthetic resin.
"Jade C" has a very low quality and is completely dyed. Most stones are transparent in color and are sold as green jade in west of Asia.
That's why Roland Ohel advises: "Only by consulting with a good jeweler or broker can you be safe from buying counterfeit gemstones." In addition, like other gemstones, the identity card of the stone can confirm its validity.