Cement should be stored in dry environment. In this case cement can be stored for a longer period of time. Bagged cement should be free of lumps. Bulk cement can be used three month if storage favorable conditions rules observed
Marketing in Middle East Cement and Construction Materials Market
If you want to trade in the Middle East Cement and Construction Materials Market, please join in Anbar Asia. Your order will be shown here, so the traders of Middle East contact you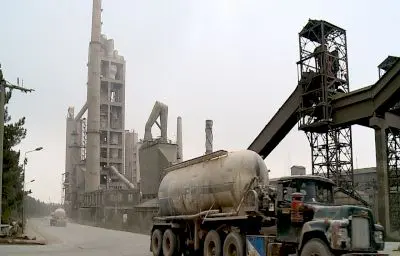 Special conditions are required for Cement storage. Cement should be stored dry in the warehouse because cement reacts with water and humid weather can damage it. If the cement is stored in conditions without water and moisture, it can be stored for a longer period of time. The time of storing bulk cement in the warehouse also reaches three months in favorable conditions.
However, after 4 to 6 weeks after storage and maintenance of cement, about 20% of the strength of cement is reduced, even if stored in suitable conditions. But if stored in a relatively humid environment, this moisture causes weathering of the cement.
The method of storing cement in the warehouse depends on the warehouse environment. Outdoor and indoor cement storage are different. When storing cement bags, care must be taken in order not to tear the cement bags. Also, bagged cement should be free of lumps because it indicates weathering in the cement bag.
Of course, if there are lumps, they should be easily crushed by the pressure of your fist; otherwise you should not use this cement for structural concrete.
Cement bags should be 10 cm away from the ground and at least 10 cm away from the wall. Stacked bags should not exceed 10 bags. Do not use stored bulk cement unless stored in a silo equipped with a drying blower.