Advances in the cement industry will lead to the production of cements with higher strength and durability along with cost-effective and energy efficiency
Marketing in Middle East Cement and Construction Materials Market
If you want to trade in the Middle East Cement and Construction Materials Market, please join in Anbar Asia. Your order will be shown here, so the traders of Middle East contact you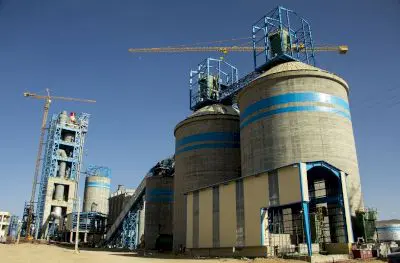 Advances in the Cement industry will eventually lead to the production of high-tech cement and clinker, and cement plants using emerging technologies such as solar/electric heating systems, carbon-absorbing technologies, and carbon-free alternative fuels, recycled materials and optimal crushing technologies can provide cements with higher strength and durability along with cost-effective production.
Growth of cement-based products
Following the change in cement technology, the production of cement-based products will also increase and the concrete industry with the production of new products such as lightweight concrete, self-healing concrete, permeable concrete, thermal insulation concrete, light-transmitting concrete, transparent concrete, Carbon-absorbent concrete and electric storage concrete will definitely experience a new era.
Overcapacity in world cement production
Factors such as overcapacity in a number of countries in the field of cement industry, demographic changes, including an increase in the elderly population in the coming years, changing the situation of developing and developed countries indicate that the demand for cement by the middle of the present century will face a reduction of 30 to 60 percent.
With the development of many developing countries, projects around the world will move towards modernization and reconstruction.
In the meantime, considering the possible conditions, a number of cement factories in the world will disappear in history or will have to change their application.