India is first destination of Middle East cement exports and Iraq with $24,742,598 is the first importer of Middle East cement

Notice: Undefined variable: listTitle1 in /home/anbarasi/domains/anbar.asia/anbar/inc/html/desktop/orderform.php on line 14


Notice: Undefined variable: listHeader in /home/anbarasi/domains/anbar.asia/anbar/inc/html/desktop/orderform.php on line 17

Email
Phone
Country
Reg. date
m...i@...com
009...884
Lebanon
2023-01-22
a...y@...com
002...023
Egypt
2023-01-19
b...d@...com
774...204
Yemen
2022-11-01
x...3@...com
009...818
Yemen
2022-04-08
m...5@...com
770...402
Yemen
2022-10-19
3...5@...com
050...845
Israel
2022-11-16
S...n@...com
009...988
Saudi Arabia
2023-02-07
n...2@...com
009...200
Yemen
2023-02-03
t...8@...com
009...309
United Arab Emirates
2022-12-09
d...n@...com
009...250
Iraq
2023-02-07
t...t@...com
+92...723
Pakistan
2022-08-23
f...c@...com
009...233
Lebanon
2022-09-19
e...2@...com
091...185
United Arab Emirates
2022-11-02
t...r@...com
010...125
Egypt
2023-01-19
y...h@...com
077...467
Jordan
2022-08-31
a...2@...com
009...669
Afghanistan
2022-09-18
S...9@...coM
565...201
Saudi Arabia
2023-01-12
m...h@...com
733...796
Yemen
2022-05-04
A...3@...com
736...570
Yemen
2022-11-09
s...0@...com
009...654
Afghanistan
2022-10-19
k...n@...com
009...019
Iraq
2022-09-25
r...5@...com
774...993
Yemen
2022-06-03
A...m@...com
009...007
Yemen
2022-09-15
a...a@...com
009...150
Yemen
2023-02-03
m...y@...com
009...063
Yemen
2022-11-19
...
...
...
...
...
...
...
...
Only site users can see contact details
Please sign up to see complete contacts information
Marketing in %s market of Middle East Cement and Construction Materials Market
If you want to trade in the Middle East Cement and Construction Materials Market, please join in Anbar Asia. Your order will be shown here, so the traders of Middle East contact you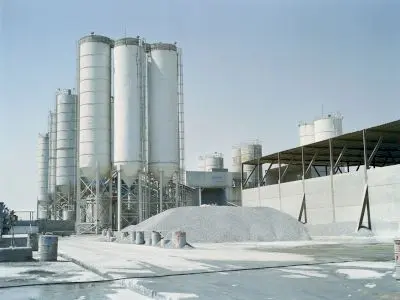 India is first destination of Middle East Cement exports. In the first 5 months of this year, more than 5,847,201 tons of cement have been exported from one of the major producing countries in the Middle East, the value of which reaches $127,990,959.
The Middle East is currently one of the seven largest cement producers in the world. According to experts, disproportion in the supply of production inputs, surplus supply and disproportion of demand due to the increase in cement plants, the emergence of Covid-19 and its consequences and issues related to transportation are among the challenges facing the cement industry.
Cement produced in the Middle East has been exported to India, Afghanistan, Russia, Iraq, Qatar, Kenya, Kuwait, Sri Lanka, Pakistan, Armenia, Turkmenistan, Kazakhstan, Azerbaijan, Bangladesh, China, Oman and others.
Iraq with $24,742,598 is the first importer, Kuwait with $23,375,870 and Afghanistan with $19,540,437 are the next highest importers of cement in the Middle East.